Spike Chunsoft released a new trailer last week for their upcoming game Conception Plus: Maidens of The Twelve Stars. In what we can only best describe as bizarre, the primary story revolves around pregnancy. Yeah…………………. Anyway. Here's the description and trailer for this one, as the game will hit the PS4 on November 5th. Enjoy?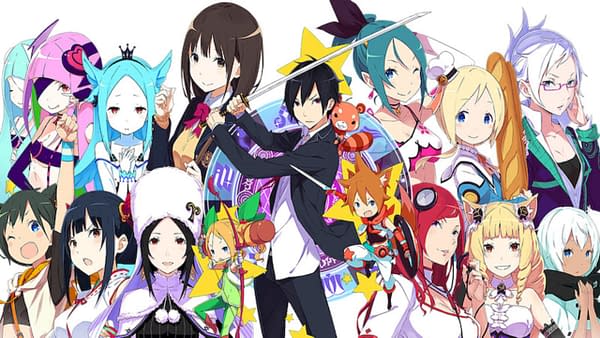 The baby boom is back as this Star-Filled RPG is reborn!

Itsuki Yuge is summoned to the magical world of Granvania to save it from evil Impurities. As the savior from another world known as "God's Gift," Itsuki and his Star Children, born between him and the 12 Star Maidens, are the only ones capable of banishing these Impurities.

To return home, he must save Granvania with his Star Children!

• The Stars Have Aligned – Deepen your bonds with the 12 Star Maidens to birth a new generation of Star Children with updated graphics!
• Bred to Fight – Form a party up to 13 characters strong and fight through stimulating positioning-based battles!
• Adapt and Conquer with the Power of the Stars – Featuring Stardust Labyrinths that transform every time you step inside!
• The More, the Merrier – Flourish a new bond with newly conceived character, Alfie the trainer!
Enjoyed this article? Share it!