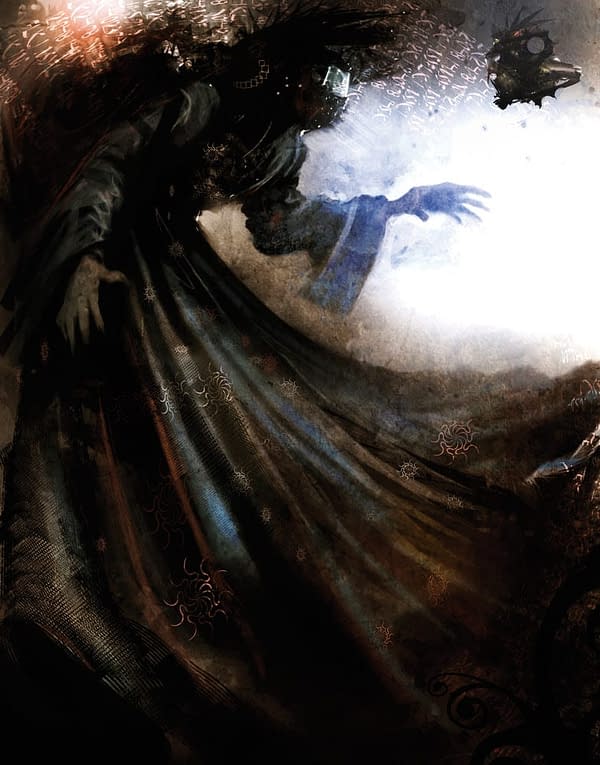 Coriolis: Emissary Lost is the long-awaited expansion to the award-winning tabletop game Coriolis – The Third Horizon RPG. The epic space saga is set for release the 31st of January and will change the Third Horizon forever. The expansion has shipped after a short delay, so fans can expect to get the game in their hands soon.
The official description for the expansion reads:
Who is hunting the mystics of Coriolis? And why? Street reporters call it The Mysticides. Scores of mystics have been found dead or disappeared without a trace. When a friend of yours disappears, it becomes personal. Can you solve the mystery before it is too late?
The space adventure RPG Coriolis – The Third Horizon was awarded the ENnies Judges' Spotlight in 2017. Coriolis is designed by Free League Publishing – the same team that made the Tales from the Loop which is the winner of five Gold ENnies in 2017 and winner of three Golden Geek awards in 2018.
Ten years in the making, Emissary Lost is the seminal campaign module for the multiple award-winning scifi tabletop RPG Coriolis – The Third Horizon by Free League Publishing and Paradox Interactive. It is the first part of the epic Mercy of the Icons campaign and will change the Coriolis universe forever. It is time for you to learn what The Third Horizon really means. Meaning long-time Coriolis fans will not want to miss this expansion.
However, the game is far from unplayable for those new to Coriolis by using the STARTER PACK addons, you can get the core game and all previous supplements.
The expansion was delayed back in December, 2018 due to distributor delays from Black Friday.
You can check out the trailer below.
Enjoyed this article? Share it!