The Cast of Critical Role Will Voice Pillars of Eternity II: Deadfire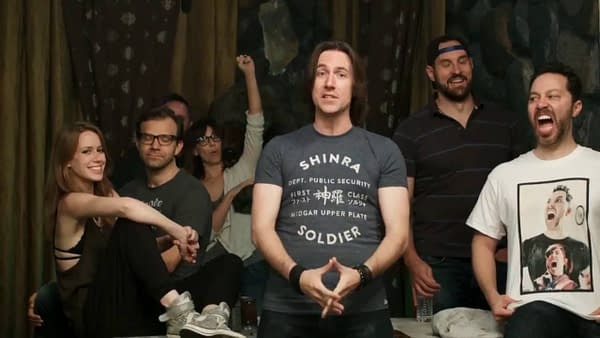 Critical Role's Matt Mercer has done a few voices for the cast of Obsidian's Pillars of Eternity, and he will be returning for sequel Pillars of Eternity II: Deadfire. This time, however, he's bringing the rest of Critical Role with him. The confirmation came to us thanks to the Critical Role PAX East panel yesterday.
For those of you not in the know, Critical Role is a web series about a group of prominent voice actors playing campaigns of the one tabletop game to rule them all: Dungeons and Dragons. Critical Role's cast boasts Laura Bailey, who voiced Rise Kujikawa in Persona 4 and also provided the voice for Chun-Li in several Street Fighter games; Ashley Johnson, who voiced Ellie from The Last of Us; and Sam Riegel, who is best known as Phoenix Wright in the Ace Attorney series.
While we know the full cast is making it into Pillars II, we don't know exactly who they'll be providing voices for when it comes to the islands of the Deadfire Archipelago. We can guess they'll all be new characters; however, nothing is entirely certain as of writing time.
Pillars of Eternity II launches on PC on May 8th and will be coming to Xbox One and PlayStation 4 later this year.