Warframe is a popular title from Digital Extremes that's available on a variety of consoles. You can enjoy it on Switch while lounging in bed, and you can sit at your nice, ergonomic PC workstation and play. Something you can't do right now, however, is take a save from PC to your Switch or vice versa without skipping a beat.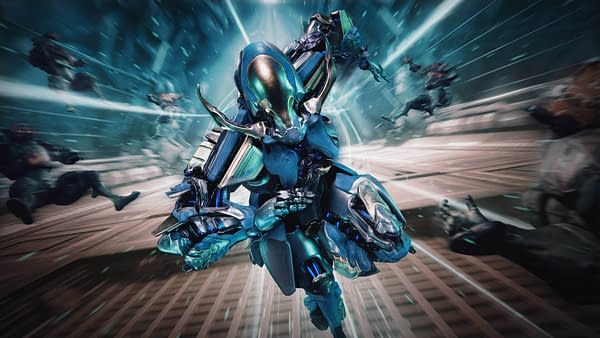 Cross-saving is something that many fans are indeed interested in seeing come to the game in the near future. It's an important aspect of many games, in fact, that people end up asking for given that it's so exemplary of convenience and thoughtfulness from the developer. With that said, however, it can certainly be an undertaking.
The team at Digital Extremes spoke about cross-saving briefly during the Warframe stream from home and talked a bit about what they had in store for the functionality in the future.
"We don't really have anything to say about cross-save," the team behind Warframe indicated. "Don't have anything great to talk about that right now, but definitely know that was something that you would value in the game and as I've said in the past, we've done some research on that. I don't think there's a heck of a lot of code written to support that currently but it definitely is something that we want to adapt."
But while that answer wasn't a resounding yes, it didn't mean the team isn't interested in someday fleshing out this feature. Fans, your requests aren't going unheard. It sounds as if it will simply take a bit of doing before cross-saving becomes viable. With the global pandemic still raging on, it's not out of the realm of possibility to think that these issues are causing delays with the investigation as well.
Either way, it's something we're definitely looking forward to someday too.
Enjoyed this article? Share it!