Team Kaliber and Evil Geniuses Survive in the CWL Champs Day 4 Winner's Bracket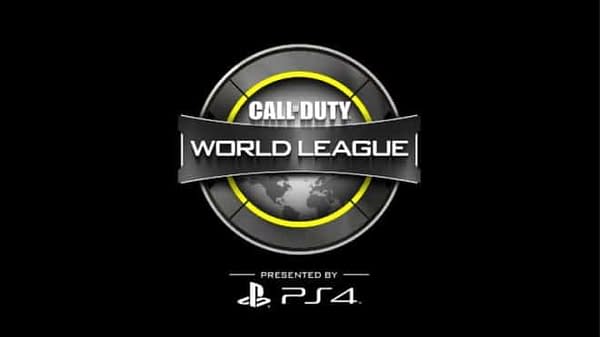 After four full days of competition, things at the Call of Duty World League Championships have finally hit something of a stride. Today was the second day of the double-elimination bracket, and as the CWL has done all season long, it was full of surprising upsets and more than a few surprise placements. Which, okay, I guess makes that stride comment seem totally out of place. But the CWL has a double-elimination style bracket, so often times the first day can feel pretty damn slow. Of course, with OpTic Gaming (a group who took home last year's Championship title) knocked out of the running before the double elimination second stage started, things were definitely going to be a little wonky this year. Yeah, you read that right. OpTic was knocked out of the running for the 2018 Championship title during the group phase on Thursday. That string of upsets continued as Rise Nation was eliminated last night, resulting in some harsh comments by Slasher, who tweeted that this was the "actual worst day of [his] life." That tweet has been deleted since, but this is the internet, so screencaps still exist and were grabbed by Dextero.
Today's surprises were a bit happier, as EvilGeniuses has managed to stay in the Winner's bracket with a surprising turnaround against OpTic Gaming, and further victories against Team Vitality and Lightning Pandas. Their surprising win streak continued against Team Envy, who had previously taken out both FaZe Clan and Ghost Gaming. Which has locked EG into top three placement for the tournament, and assured them a place in the winner's bracket final. Since EvilGeniuses was my personal favorite to win the CWL Seattle tournament, I'm pretty happy for the boys.
Meanwhile the outcome of the TeamKaliber vs EUnited match was a bit more heated, with Team Kaliber stealing the win with a tense Hardpoint match. Sure, Hardpoint is one of Kaliber's best modes, but EUnited put up one hell of a fight. Meaning tomorrow's Winner's Final will take place between Team Kaliber and EvilGeniuses.
The Losers Bracket has a bit more elimination to go through, but things look pretty solid by now. While Ghost Gaming is out of the run, FaZe Clan still lives on to face Team Envy again tomorrow. Meanwhile Luminosity is set to face off against EUnited. So things are going to be pretty exciting for the final day of CWL Champs tomorrow.
At the end of the night, the final six teams are:
Winner's Bracket Finals
EvilGeniuses vs. Team Kaliber
Loser's Bracket Round 4
Team Envy vs. FaZe Clan
EUnited vs. Luminosity