Posted in: Games, Video Games | Tagged: Darksiders, Darksiders 3, e3, entertainment, games, thq, THQ Nordice, video games
---
Darksiders 3 Won't Be at E3 – THQ Nordic is Taking the Event Off to Watch the World Cup
THQ Nordic has said they won't be at E3 this year, meaning we are unlikely to see more from their upcoming games like Darksiders 3 and Biomutant. The reason? Well, they just want to watch the football. THQ Nordic has slowly but surely been rising in size in recent years. When the previous iteration of the company went under, Nordic came in and swept up a lot of their properties and the name rights. For a few years, it wasn't clear exactly if it would get back into large-scale triple-A development, but over the last few, we've seen new games being announced such as the return of the Darksiders franchise.
Well, if you were hoping to hear news about that, or any other THQ Nordic game, sadly, you're out of luck. The company has said it doesn't plan to go to E3 this year and jokingly have chalked it up to the World Cup being on. In a statement, the developer said:
It is with great regret that we at THQ Nordic must report that we will be unable to miss a single moment of this great sporting event. Therefore, we will be forced to stay in our lovely Viennese beer gardens, blowing the froth off a couple, watching football and one or two cool press conferences on Twitch (looking at you, Devolver) instead of rocking it ourselves.

We have to admit, we are going to miss our 9 AM pint of beer in the Ye Olde King's Head Pub in Santa Monica, where they show all matches live, but with the World Cup being held in Russia, it would mean a 7 AM beer – that's too early, even for Austrians, let alone the Swedes.
Of course, the publisher is having a little fun here, but it seems the main reason they won't be at the show is they are planning to show off all their titles a couple months later at Gamescom and then PAX West.
As a big fan of the Darksiders series, I really am eager to see how that title is shaping up. Add on top of that a curiosity over Biomutant, and I really am interested to see what the publisher does with its current slate, even if we do have to wait a little longer to see what is up.
---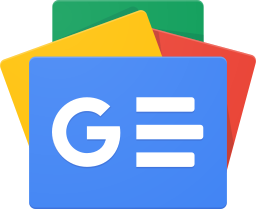 Stay up-to-date and support the site by following Bleeding Cool on Google News today!