Daybreak Games Announces EverQuest 2 Expansion "Chaos Descending"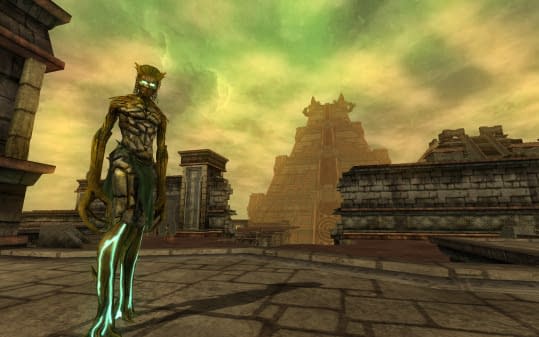 Daybreak Games is giving EverQuest 2 a new expansion pack called Chaos Descending. Yes, that's right, EverQuest 2 is still getting expansions in 2018.
Chaos Descending is the latest in a veritable slew of EverQuest 2 expansion content, and its available now for pre-order. Players who pre-order the expansion get immediate beta access to the Chaos Descending content. The pack is slated for a full release on November 13th, 2018.
The update comes with a few new features including:
Expanded Lore: Something is throwing the Elemental Planes of Order into chaos! Norrathians return to the planes to restore balance to the planes of Fire, Water, Air, and Earth to uncover a mystery of Celestial proportions.
New Elemental Planes to Explore:New zones, dungeon themes, signature adventure quests, raids, and more highlight a vast array of new story content for Norrathians to battle through. But will they gain the strengths and abilities necessary to defeat the ceaseless denizens of the Elemental Planes and the puppet master behind them?
New Mount Features:With the new mount equipment feature, players will now be able to get their trusty steeds geared up. Plus, mounts can now be levelled (up to 10)!
You can find more information on Chaos Descending on the official EverQuest 2 site.