DC Universe Online Announces New Wonder Woman Episode
As you might suspect with a new film on the way, DC Universe Online is getting in on the action with a new Wonder Woman episode. Daybreak Games announced on the game's website that the next addition to the game will be Episode 38: Wonderverse, featuring more stories from the fractured universe as only the strongest heroes attempt to fix it. You can read more about it below as the next episode will be added to PC and all three console editions sometime in August 2020.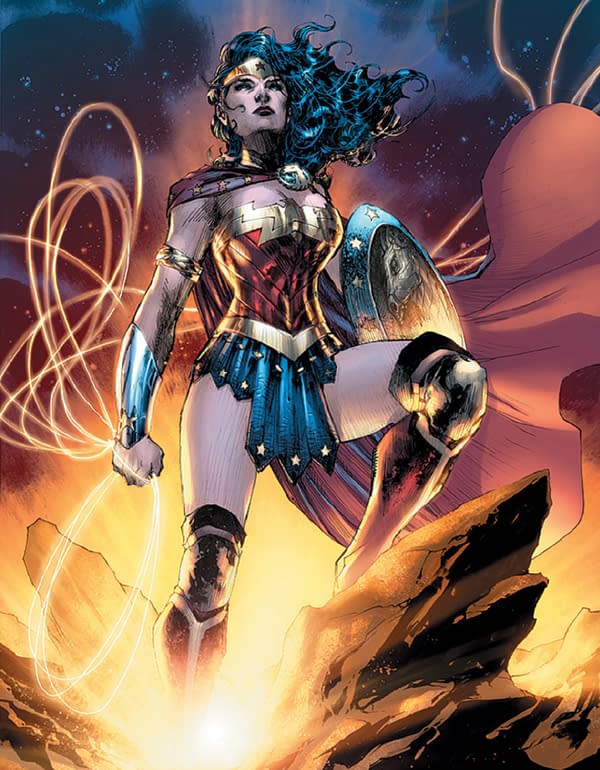 In Wonderverse, the Source Wall has cracked and the multiverse is collapsing. The Amazons awake to find a Themyscira dimensionally-patchworked as their universes merge. The Sphere of the Gods is in ruins, and so the Greek Gods and the New Gods – in fact, all gods – desperately seek fragments of the Source Wall to reclaim their power. However, if the multiverse is to survive, our Diana – our Wonder Woman – knows the only chance is to collect those fragments to repair the Source Wall. She must face the gods and overcome their greed, and she knows she cannot do it alone. Answering her call are the players, heroes and villains alike recognizing the severity of the situation, and…the Wonder Women of the other collapsing universes! With the multiverse at stake, will the Council of Wonder Women and players be enough to defeat the gods and repair the Source Wall? Or does another power lurk in the background with other, more sinister plans?

Wonderverse will be a large-scale episode, with level-agnostic event versions of content available to all players for a limited time.
The episode will feature new and returning adversaries, from the Greek Gods (including Zeus, Hera, and Poseidon) to the New Gods (including Grail, Darkseid, and Orion) and beyond.
The episode will also feature Wonder Women from five different universes.
The storyline will include adventures set in familiar and remote locales, including a massive open-world, universe-merging Themyscira.
The episode will launch new player rewards, including new gear, styles, artifacts, base items, and feats.