D&D's Mordenkainen's Tome of Foes is Building Their World's Mythology
As we get closer to the release of Dungeons & Dragons' next book in the 5th Edition compendium, Mordenkainen's Tome of Foes, we're starting to learn more about what exactly that book will contain as far as content and it already sounds impressive. Wizards of the Coast released a brand new video on the D&D Beyond YouTube channel this week in which Mike Mearls, one of the team's creative leads, discusses how the book will essentially go back and explain the mythology about how the multiverse in D&D works and why things are the way they are. In essence, they're doing something that not a lot of game designers have to or get to go back and do, and that's recreating the world's origins and canon. Here's a brief quote from Mearls from the video.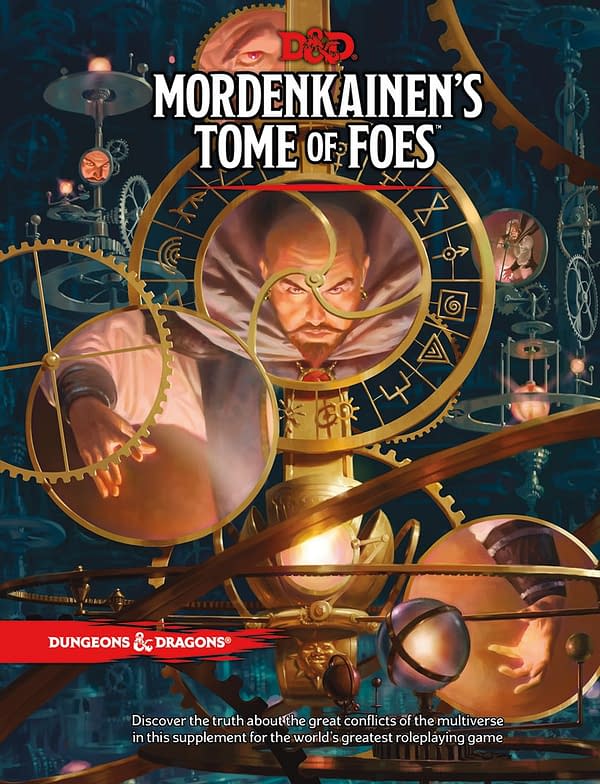 Yeah, and we're basically building a mythology of D&D. We're going back and saying, "Why are things the way they are?" And I use mythology very specifically. We think of these things as the foundational building blocks of the D&D cosmos. Why do dwarves act the way they act? That's the question we're asking. And we're then taking that and saying, given what we know about dwarves, if they act this way and now we know why they act this way, what does this say about how they might act in the future? So it's all about giving you as a dungeon master a framework within … which you can work and both lay out, here's the pass of my campaign, but here's where I think my campaign might go.
That sounds like a pretty tall order, but if you think about it in context, it's one that probably should have been addressed a long time ago beyond just our own imaginations. If you have a point of reference of how and why things are the way they are, you can then use that as a starting point to create a different universe of your own where that rule of law doesn't exist or got changed slightly. Like looking through one slide of a kaleidoscope before you turn it to get the shapes you want that please you the most. Here's the whole video for your enjoyment. Mordenkainen's Tome of Foes will be released on May 29th.