 The first of EA's best horror series is free to download right now on Origin. Yes, you can get Dead Space for free right now.
You can head here to add the game to your account. It's always nice when EA lets you pick up a game for free, and if you haven't played it, Dead Space should be one of the top games to add to your backlog. Because it is damn good, and no one should say no to free games.
Dead Space released in 2008 for PlayStation 3, Xbox 360, and PC.
Players who want to pick up the game on Origin will only be able to do so on Windows.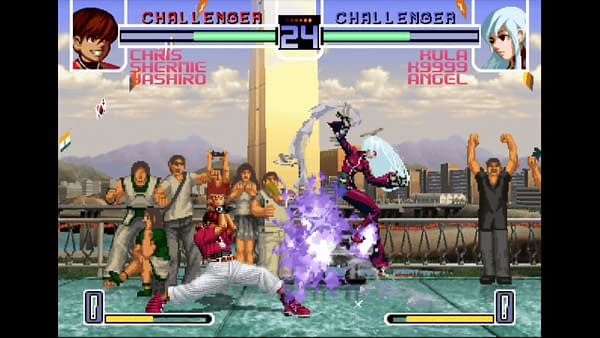 Meanwhile, fans of the older The King of Fighters games will want to stop by GOG.com. As part of the distributor's Year of the Dog sale, it is giving The King of Fighters 2002 away. People can call dibs on a free copy until February 15th. (The game normally retails for $5.99.)
The King of Fighters 2002 is the ninth game in the series. It is notable for a new version of the Power Gauge, a return to 3v3 fights and its Dream Match. However, it does not have a story mode. The free version of the game is not the Unlimited Match release that offers 66 characters and additional stages.
The King of Fighters 2002 is playable on Windows, Mac, and Linux.
Enjoyed this article? Share it!