Capcom has announced that Devil May Cry 5 will soon be playable by the public, at least for those who are planning on attending Gamescom.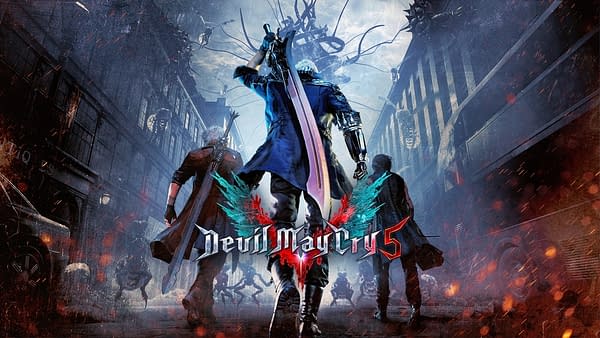 Devil May Cry 5, despite being expected to be announced at this year's E3, managed to still impress. The game looks to be really going back to those roots of the series, focusing on challenging combo-based, hack and slash action, with demons and all sorts. It looks over the top in just the right ways and for fans of the numbered games in the series, it looks like this might be the real deal.
If you are a fan of the franchise and you are planning on going to Gamescom, you are in luck too. It's been announced that Devil May Cry 5 will be playable for the first time at the German show although details on it are scarce. Director on the game, Hideaki Itsuno tweeted out the title screen for the demo, saying that work on the build is now done. He said:
Demo version for gamescom2018 is completed! 10 days to the world's first playable! pic.twitter.com/dlctQwIIPr

— Hideaki Itsuno (@tomqe) August 13, 2018
For those not going to the show, perhaps you can take some solace in the fact that the game is partially playable and on the way. These public showings are usually good milestones, and suggests that the game is progressing just fine. In the grand scheme of things, the game isn't too far away either. Devil May Cry 5 is set to release in Spring 2019. Barring any delays, that's less than a year from being in our hands.
Gamescom starts next week on August 21, 2018.
Enjoyed this article? Share it!