Die By The Blade Will Be Getting A Steam Next Fest Demo
Kwalee revealed this week that Die By The Blade will be a part of Steam Next Fest with a free demo coming in February.
---
Kwalee has announced that they will be releasing a demo for the game Die By The Blade during February's Steam Next Fest. The game has been teased for a hot minute with hints that it will be out this year, but there's no clear window of when it will come out yet. This is a good sign that we're getting close if they're letting players try out a free demo. The game will be available on February 6th as part of the fest, but until then, check out the latest trailer down below.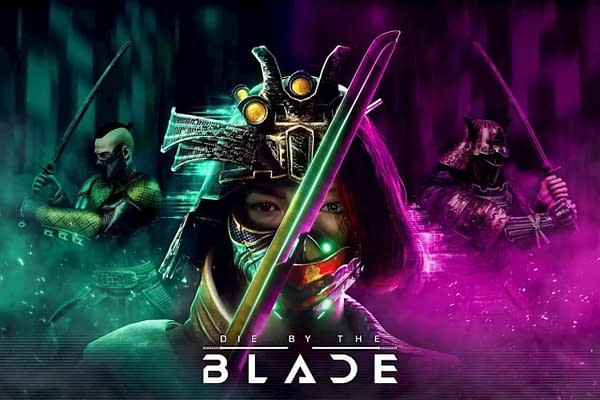 "Die By The Blade is a 1v1 weapons-focused fighter where the difference between victory and death lies in a single strike of the blade. Choose your weapon and character combination freely to define your moveset, then do battle in neon-soaked back alleys and ancient forests. Take up arms and crush your friends in local or online multiplayer, or test your skills against unknown warriors in online ranked matches. Victory in these tense, all-or-nothing fights will depend on your ability to read your opponent, parry and avoid their attacks, and exploit their mistakes at a moment's notice. There is no room for error. Do you have what it takes to become a master samurai? Or will you fall like countless others before you?"
Master the one-hit-kill, parrying, and dodging mechanics to withstand a flurry of blows and cut down your opponents in seconds;
Choose from a range of traditional Japanese blades to define your moveset and playstyle;
Take on your friends or test your strength against players from around the world with our local and online 1v1 multiplayer;
Hone your skills in Practice Mode, battle your way through Tournament Mode, or see where you stand in online Ranked matches;
Explore a samurai punk world through the game's arenas: battle in the zen-like calm of a traditional Japanese temple or take the fight to the graffitied streets of the city;
Make your weapon and warrior your own with in-depth customization features.