This May, Dire Wolf Digital will be delivering their new board game, Game of Thrones: Oathbreaker to game stores around the country. Pre-order customers, though, will get theirs about two weeks early!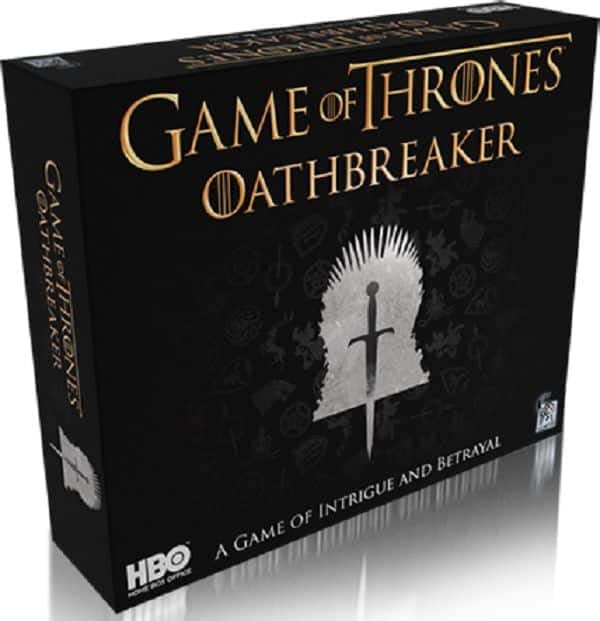 Game of Thrones™: Oathbreaker is a game of deception and social deduction. One player assumes the role of King or Queen, while the others represent the great Lords and Ladies of the Houses of Westeros. Some are loyalists who want order in the realm. Others are conspirators, seeking to undermine the throne. And all of them have a secret agenda of their own. Who is truly loyal, and who is simply hungry for power, honor, and coin? It's up to the King to figure it out before it's too late.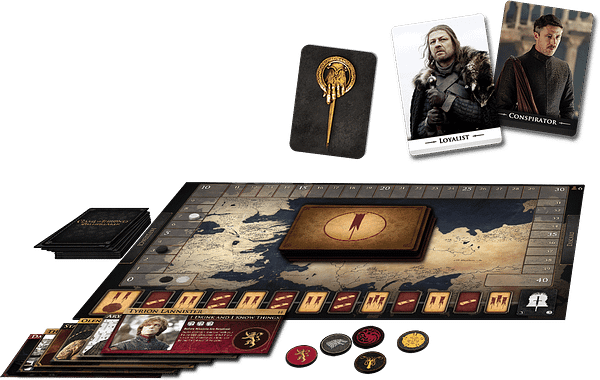 Each session of Game of Thrones: Oathbreaker takes less than an hour to play, and players can choose between 12 different factions whenever they play!
Each player in Oathbreaker has a unique character power that allows them to spend their hard-won reward cubes for an immediate effect. Activating these abilities sets them further back from achieving their ambition of winning the game, but can provide a powerful short-term advantage.
Each character in Oathbreaker has different motivations, and each motivation manifests in play in different ways!
The Lord of Winterfell and reluctant Hand of the King, Ned Stark has powerful allies… but only if he can figure out who to trust. By spending three reward cubes, Ned can "Call the Banners" to have another noble of his choice either let Ned draw three cards… or increase Chaos in the realm, speeding the downfall of the King!

For Ned's player to get the most out of Call the Banners, they need to have a strong sense of who else at the table shares their goals, so that they can choose someone who will help them succeed: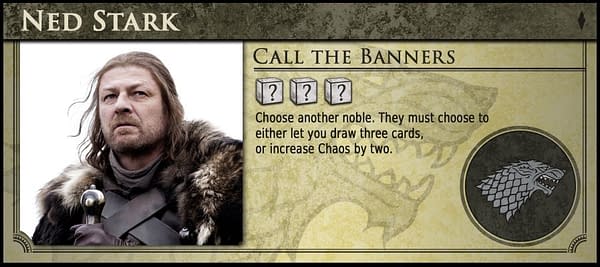 The Imp of Casterly Rock is as cunning as they come, and a hardened survivor of more schemes than you can slosh a wine goblet at. His signature power in Oathbreaker, "I Drink and I Know Things", allows his player to spend two resource cubes to replace any number of cards in their hand: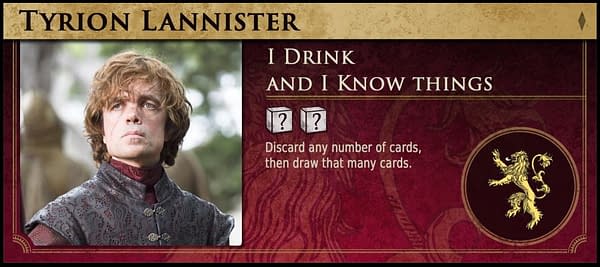 The thrice-wed would-be Queen of the Seven Kingdoms has made a habit of mutually-advantageous marriages, and Oathbreaker is no different. Margaery's "Marriage Pact" ability allows her to choose another noble with whom to profit: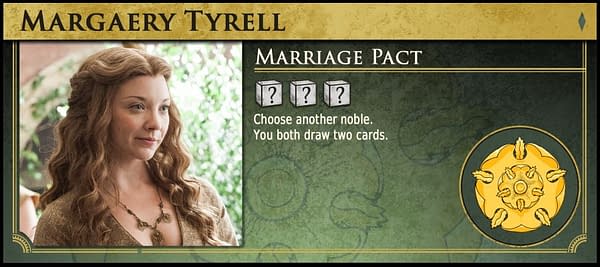 The power of the Marriage Pact rests in Margaery's player's ability to make a good match: If Margaery is a Loyalist, giving such a boon to another Loyalist can help propel the King to victory.

But if Margaery is a Conspirator, much more subtlety is required: she'll want to choose a spouse who the King does not suspect of treason, lest she fall under suspicion herself.
That's just a taste of the many characters and factions available for Game of Thrones: Oathbreaker. As an added incentive, people who pre-order the game will get the Rob Snow and Sansa Stark character play cards for free!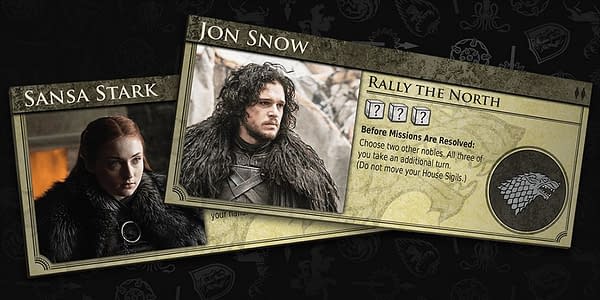 If you're interested in pre-ordering Game of Thrones: Oathbreaker, you can do so here. Otherwise, you can grab in in person at your local game store in May!
Enjoyed this article? Share it!