Disney's Jungle Cruise Adventure Game By Ravensburger: A Review
Walt Disney's empire extends far beyond films, television shows, and amusement parks. Ravensburger has gotten to create the all-new Disney Jungle Cruise Adventure Game, based on a Disney theme park attraction of the same name. We have gotten the chance to review it, and here's what we think!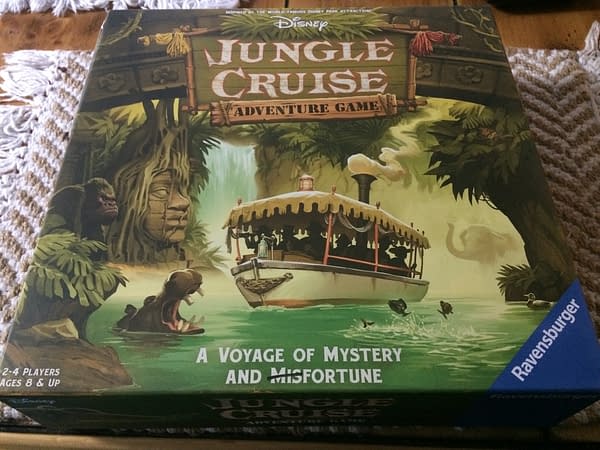 At a preliminary glance, this board game looks like it'll be a riverside murder mystery, rife with danger and mysterious intrigue. The game is based on the following premise: The esteemed owner of the Jungle Navigation Company, Alberta Falls, has decided to go on a sabbatical and is picking a temporary caretaker to the company. These are the passengers of the river cruise you'll be acting as skipper for. If they and their cargo all arrive safely and intact, your payment is your safe passage home. Can you do it?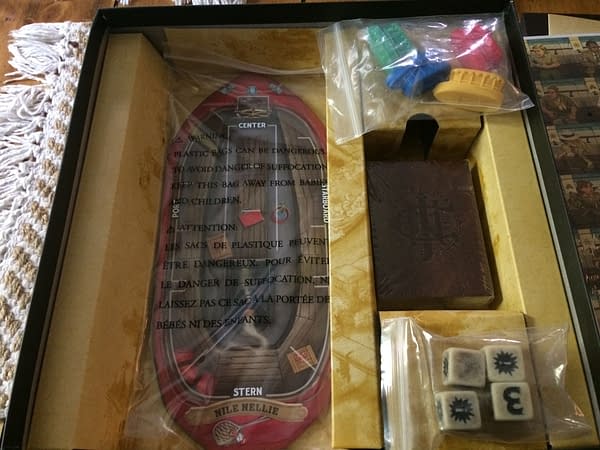 This game comes with 86 cards, four dice, four movers in the shape of riverboats, four boat placards, four Warning Shot tiles, 100 tokens of various kinds, and the rulebook. Much like the Back to the Future: Dice Through Time board game also by Ravensburger, Disney's Jungle Cruise Adventure Game also comes with a note at the front of the components. When the box is initially opened, the note can be plainly seen, and it explains the story behind the game, which should immerse players into the world of the game. How very fun!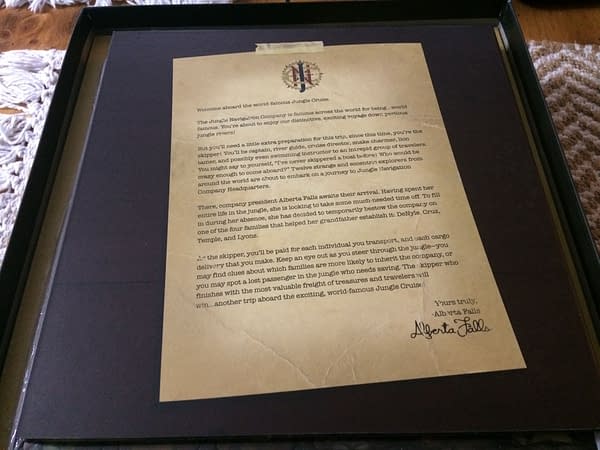 As we just got the game today for review, we will aim to get back to you all regarding gameplay, but it looks quite solid component-wise. Have you ever been to a Disney theme park, and if so, what did you think of the Disney Jungle Cruise attraction? Let us know your opinions in the comments below!