There's a lot of buzz and rumor around what we might see during EVO 2019 this year, but fans should probably cross Street Fighter VI off their list. While we haven't talked about it much on our own site, social media and other fighting websites have been speculating that Capcom may be doing a big reveal at the esports fighting tournament in Las Vegas next weekend. There are various threads as to why they think it may happen, but the biggest hook they seem to hang their hat on is that everyone at Capcom has been real quiet about the franchise as a whole this year beyond their own tournaments.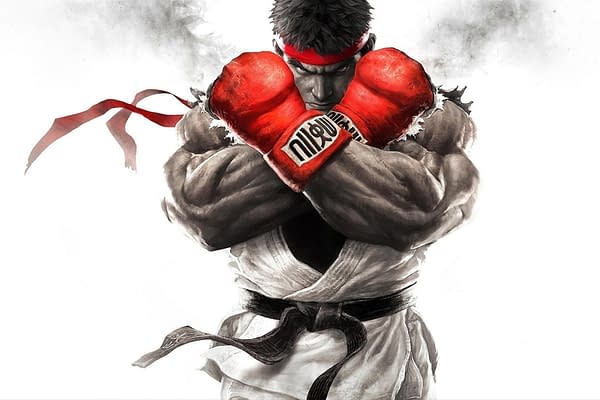 Apparently one of the rumors going around is that composer Yoshinori Ono is already working on a soundtrack for the game. Which, according to him, is false. He even took to Twitter this past week to say it and confirm he's only working on additions to the current game, Street Fighter V: Arcade Edition.
I don't have SF6…

Who ever said so?
Our mind is only in one place, #SFVAE work! ;D pic.twitter.com/BkBiTSkSTe

— Yoshinori Ono (@Yoshi_OnoChin) July 25, 2019
Considering the work he's done for the franchise, we're guessing they wouldn't be working on a new game without his input and work. So while it's safe to assume there will be some big reveals for titles like Mortal Kombat 11 and Super Smash Bros. Ultimate, Street Fighter is probably not happening.
Enjoyed this article? Share it!