"Dragon Quest" Character Date For "Super Smash Bros. Ultimate" Leaked
It looks like we now know when the Dragon Quest characters will come to Super Smash Bros. Ultimate, and it's a date we all could have predicted anyway. If you didn't already know, the next DLC character coming to the game will be the Hero from the Dragon Quest series, with a few different skins for various main protagonists throughout the game's history. The announcement came out at E3 2019, but since then, we've seen and heard very little about when they'd be coming.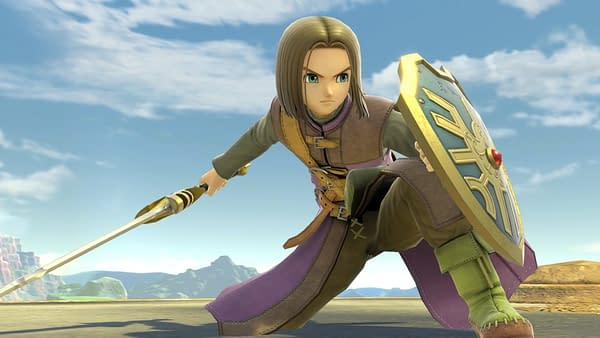 That all changed this past week when it was revealed in this Japanese game magazine ad posted to Twitter that the character is listed to be coming on August 4th, 2019.
If that sounds a little familiar, it should, as that is the final day of EVO 2019 in Las Vegas, where Super Smash Bros. Ultimate will be featured in one of the last championship matches. It totally makes sense that Nintendo would want to make it happen on that date, and quite possibly may introduce a new character in the process. Or maybe reveal when Banjo-Kazooie will be added to the game. Like previous characters, you can buy Hero for $6, or get the Challenger Pack for $25.