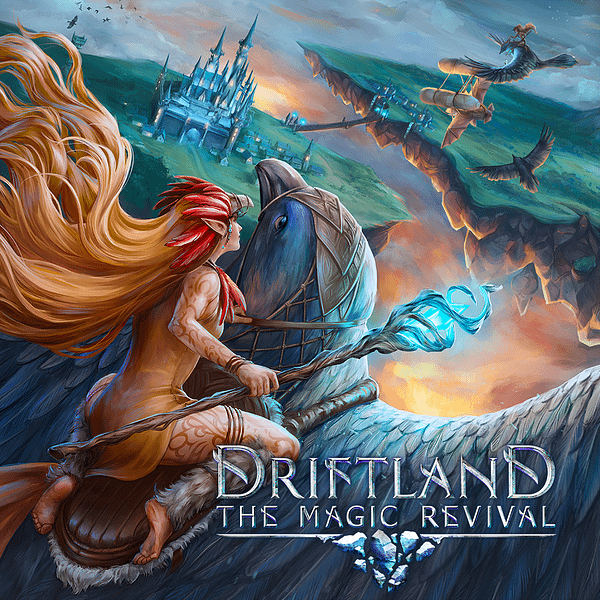 Driftland: The Magic Revival will launch on Steam on April 18th, 2019. The game is a unique combination of the RTS, 4X strategy, and god simulator genres. Even before its release, Driftland was awarded titles of a Best PC Game at Barcelona Games World and Best Indie Game at Poznań Game Arena.
"We can't wait for the release", says Michał Sokolski, creator and co-founder of Star Drifters. "During the four years of the game's development and over a year of Early Access we have grown very close to our community. It is because of our community's engagement the game has gained so much and will continue to evolve – especially now, when it will shortly gain a multiplayer mode."
The full version of the game will feature:
Skirmish mode in which players can set their own rules
Three single-player campaigns – individual, but interweaving stories of Humans, Dwarfs and Dark Elves
A multiplayer mode for 2-6 players
Shortly after the release, all owners of
Driftland
:
The
Magic
Revival
will receive an update containing the fourth campaign of the Wild Elves.
Around a week before its release date, Driftland will be available in full price $29.99 USD. Until then it can be still obtained for the Early Access price.
"It's a step towards the players who decided to support us during the Early Access phase and who believed that we will deliver a game that will meet their expectations. They will gain access to the full contents of the game at a lower price", explains Sokolski. "On the other hand, as it was stated earlier, the release date price will be higher, due to the fact that the game will be a full and complete production. We are giving a heads-up to everyone interested, who would like to join the Driftland community before its official release."
Enjoyed this article? Share it!