EA Confirms "Apex Legends" Season 2, Battle Pass Details
During EA Play today, Respawn Entertainment announced that Apex Legends Season 2 – Battle Charge will release on July 2nd for PS4, Xbox One, and PC (via Origin). This new season will include a brand new character, a ranked match mode, a new Battle Pass with both daily and weekly challenges, and some changes to Kings Canyon.
So basically, Apex Legends Season 2 learned a whole bunch of lessons from Fortnite.
The new character is Natalie "Wattson" Paquette, who specializes in electrical engineering, complete with high-voltage barriers and a pylon that blocks incoming fire.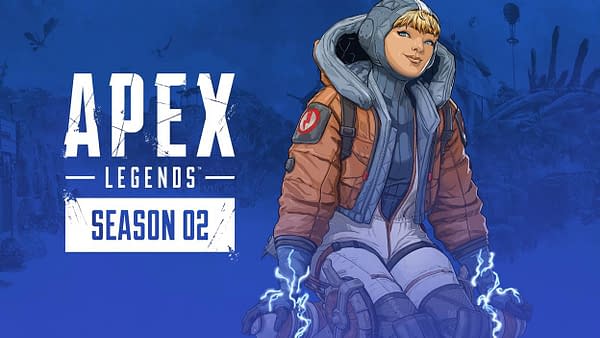 The Ranked 1.0 matches will pit players against one another by skill level, and they'll compete for the top of six individual skill tiers: Bronze, Silver, Gold, Platinum, Diamond, and Apex Predator. As players compete in ranked matches, they'll earn exclusive cosmetics and rewards at the end of each season based on their final ranking.
The Battle Pass updates includes brand new rewards, special challenges, even more Legendary skins than last time, the ability to earn crafting metals, three entirely new content categories, and some new weapons. The highlight weapon for Apex Legends' Season 2 is the L-STAR, which is an energy machine gun that uses heavy projectiles to pack a serious punch, but sustained fire will cause the gun to overheat and stop working for a short bit.
As for the moment, the Legendary Hunt in-game event is running until June 18th with options for players to pick up some Rare, Epic, and Legandary skins for both weapons and characters. Players can also join a new Apex Elite Queue, where they compete against Apex Legends top competitors. Players earn their way into the Apex Elite Queue by finishing in the Top 5 in any match.
You can check out the brand new trailer for Apex Legends that features Wattson and the Season 2 changes below.