Posted in: Games, Video Games | Tagged: PS4, Shadow of the Colossus, Shadow of the Colossus Remastered, SIE Japan, sony, Sony Interactive Enetertainment, team ico, The Last Guardian
---
Easter Eggs for The Last Guardian Have Been Added to Shadow of the Colossus Remaster References to The Last Guardian have reportedly been added to the upcoming Shadow of the Colossus Remastered on PlayStation 4. IGN made the discovery while streaming the opening two hours of the game, so this will be one you can check off your to-do list early on when the game launches next month.
The Easter egg was uncovered on the way to the sixth Colossus, in the forest southwest of the main shrine.
On our way to the sixth Colossus, we got lost in the in the forest southwest of the main shrine. It was here that we found a cave that we didn't remembered existing, despite the fact that we'd played through the original game several times. At the end of the cave one of The Last Guardian's barrels (oftentimes referred to as Trico Treats), with a whole mess of blue butterflies hovering around it. Anyone who spent time with Fumito Ueda's 2016 game will be quite familiar with these.

Upon entering the cave, a Bronze Trophy called "Boon of the Nomad" pops, with the description "Find Barrel in Hidden Cave." While we couldn't interact with the barrel nor the butterflies, there was something else in the cave. Near the barrel was a glowing coin-like object that emanated a song from the PS4 controller. As we got close, we were able to collect the coin, but at the time of publishing, have no idea what it actually does. We couldn't find anything in the menus that correlated to this object.
While a Bronze Trophy isn't the shiniest PSN trophy to unlock in a game, fans of The Last Guardian will be pleased to find the reference. We don't know exactly why the reference was added, but we can guess it has something to do with The Last Guardian VR.
Shadow of the Colossus Remastered will be released on PS4 on February 6, 2018.
---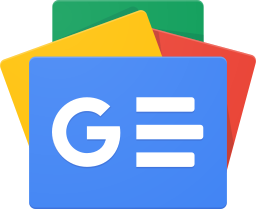 Stay up-to-date and support the site by following Bleeding Cool on Google News today!