Elder Scrolls Legends: Houses of Morrowind Adds a Whole lot of Complexity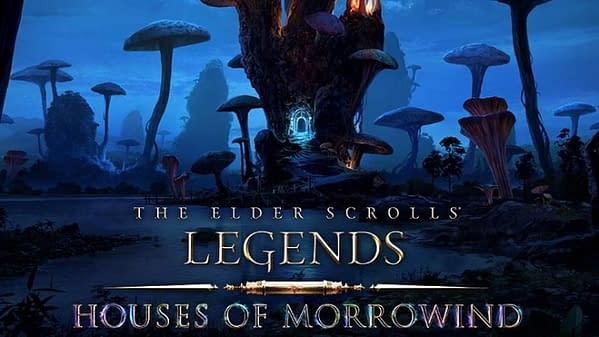 The Houses of Morrowind expansion for Elder Scrolls Legends requires you to re-learn the game thanks to the many changes it brings with it. Bethesda have managed to predict this by adding some new tools for players – specifically, a new set of puzzles designed to show you exactly how to play with the new cards, almost as if they're a tutorial – with both basic and advanced levels available. Now, the expansion itself isn't just about new cards with new abilities, but also the inclusion of three-attribute cards to create a 75-card deck. Which is a lot of cards to sift through. The Elder Scrolls Legends isn't a light game either, its had quite a few expansions, meaning you have quite a few cards to choose from.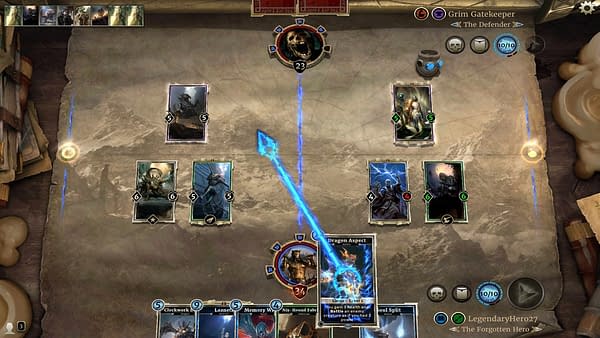 Three-attribute cards aren't new to trading card games, but they are new to TESL. And unlike previous uses of three-attribute card systems – with Houses of Morowind, you get an extra 25 cards. Actually, Houses of Morrowind gives you the ability to play decks of up to 100 cards. Which makes you wonder about how consistent your deck will be – after all, the chances of drawing specific cards out of 75 or 100 are much lower than 50 or even 30 like you have in Hearthstone. However, the possibilities of a three-attribute deck do seem to outweigh any deck dilution effects, because you can do some damn cool things with those three-attirbute cards.
One of the things that has always struck me about TESL, despite my occasional snarking about the cardgame's existence, is just how bloody hard it is to learn. Houses of Morrowind ups that difficulty quite nicely. Meaning its got even more of a competitive edge than it had previously.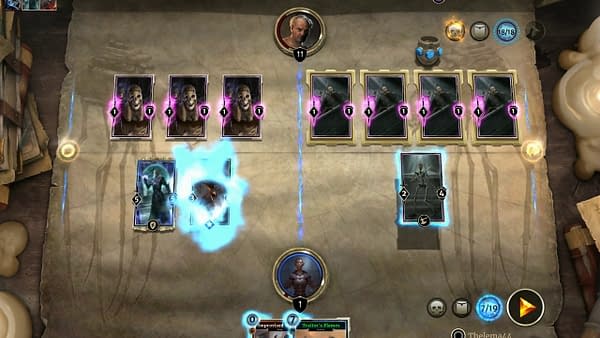 And then there's the single-player puzzles. I had an absolute blast failing these quite epically. I'll be honest, I'm pretty much a novice at Legends so of course my puzzle solving abilities with the new cards are absolutely abysmal. But they do provide a rewarding experience, because at the end, you do feel like you've learned and achieved something, even on lower difficulties. The ten puzzles included in the expansion are focused on the four new keywords and how they function, so they do a great job of giving you a crash-course in Houses of Morrowind.