Indie developer ENDROAD revealed this week that their upcoming 2.5D action platformer Fallback will be released this October on PC. The game will officially make its debut on Steam on October 11th, 2019. The game has you running around in a robotic landscape as you will attempt to create the best hero possible and take the Earth's surface for humans. You'll have to navigate a procedurally generated perspective-shifting world, which when the camera follows you creates the awesome visual effects. You can read more about the game here as well as check out pictures and the announcement trailer.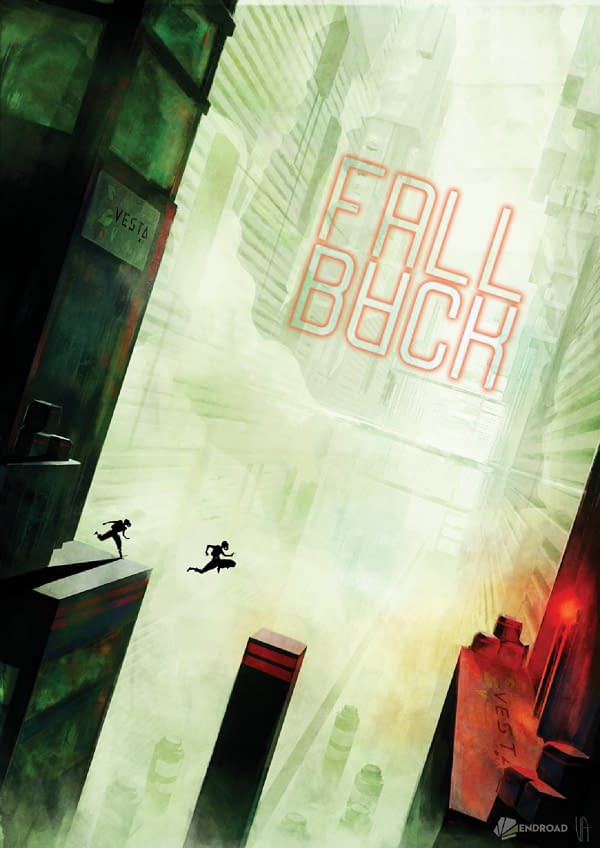 The story of Fallback follows a group of rebels attempting to escape the underworld and bring life (and Humanity) back to the long-abandoned surface. After a terrifying cataclysmic event, humanity retreated to the safety of an enormous underground bunker constructed by the mysterious Vesta Corporation. In order to ensure the facility is well-maintained and the remnants of humanity are cared for, Vesta has stocked the subterranean safe house with an army of robotic caretakers. Fast forward hundreds of years to the present, and what's left of the human population yearns to return home — taking with them a bioengineered plant that promises to bring life back to the surface. Choosing to reject the hapless humans' request for freedom, these cybernetic custodians will try their best to make sure the humans remain underground under lock and key. In order to break the icy grip of their robotic overlords, a scrappy group of rebels have banded together, strapped on their jetpacks, and are ready to fight their way out and reclaim the Earth — one metallic monster at a time.
Enjoyed this article? Share it!