Posted in: Game Hardware, Games, Retro Games, Video Games | Tagged: EON Gaming, xbox
---
EON Gaming Reveals New Classic Xbox HD Adapter
Would you like to play the original Xbox on a modern HDTV with crystal clarity? Eon Gaming has a new adapter for you to try out.
---
EON Gaming has revealed its latest adaptor for retro game titles as they have a new Xbox model to bring the classic console to HDTV. The new XBHD adapter allows you to take the original 2001 console and bring it to HD, simplifying the process compared to other adapter systems currently on the market while also giving you a chance to experience the classic LAN party setup without all the cables and routing. We got more details from the company about it below, as it will go on sale on June 20th for $190.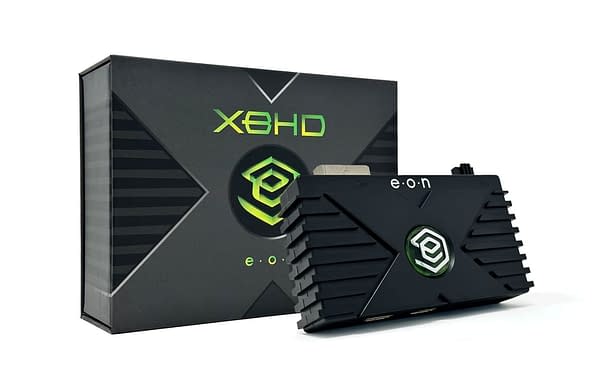 "The XBHD pays tribute to these beloved titles with a robust set of features and the best video quality possible. Make use of dual HD video ports to host head-to-head matches or simplify streaming setups with no additional hardware or power required. Gather friends and recreate true LAN party experiences thanks to three RJ45 ethernet connectors, seamlessly enabling LAN support for up to four consoles. Experience the original Xbox with perfectly translated visuals supporting 480i, 480p, 720p, and even 1080i resolutions. Additionally, enjoy the flexibility of the MiniTOSlink 3.5mm port, providing clear audio through headphones, speaker systems, and even capture cards for streaming."
Perfectly translated HD visuals with no lag
Clean, noiseless Dual HD video output
Three Ethernet ports for seamless four console LAN support
MiniToslink audio output
No power cables or additional hardware required
"The Xbox was home to the LAN party," said Justin Scerbo, co-founder of Eon Gaming. "The magic of linking consoles together to enjoy an expanded, connected local gaming experience was something that defined us then, and something we long for now. With XBHD, we wanted to bring that possibility back. Now, it's easier than ever, and these classic games have never looked better."
"I remember packing up my Xbox, four controllers, the cables, and an old, hefty tube TV into my small Miata, driving down to my friend's house, and having a Halo party that felt like it lasted for days," said Justin Chou, co-founder, Eon Gaming. "Nowadays, although everything's become easier with the use of online matchmaking lobbies, I can't help but feel like I've lost something magical. I miss sharing a living room with my closest friends and playing games all night."
---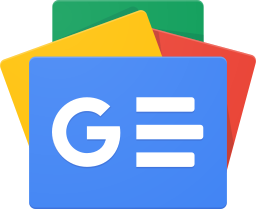 Stay up-to-date and support the site by following Bleeding Cool on Google News today!