Humble Bundle is currently running a promotion that is handing F1 2015 out to users entirely free.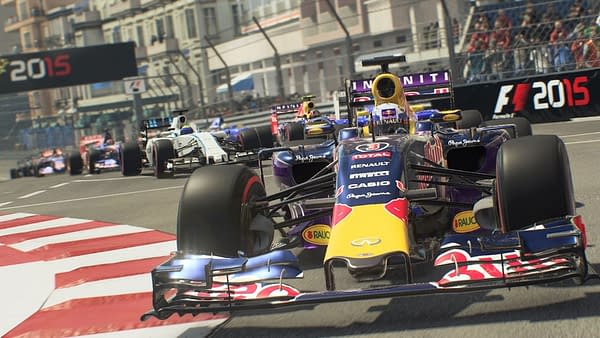 Humble Bundle has been generous in recent months. Like a couple other storefronts, they've been running little limited time promotions that allow you to pick up a game to keep for a couple of days. It means, if you've been paying attention, you could have had a nice little library of games you grew for absolutely nothing. From Brutal Legend to Company of Heroes 2 to Layers of Fear to the Amnesia Collection and more, there's been plenty to get your hands on. It's been pretty great.
Well, the store is at it again — and this time they are giving away something for the driving fans out there. It's been announced that if you log in with a Humble account, you will be able to claim F1 2015 for free. This isn't limited time access either. This will allow you to keep the game forever if you pick it up in time, as you are sent a Steam code to redeem it. You have until around Sunday to pick it up, so make sure you get at it before that time is up.
There is even a sale going on for F1 2017 if you like what you play of 2015, that game for 75% off. On top of that, a bunch of Bethesda games are currently 50% off too, meaning you could pick something up cheap to play over the weekend that isn't a racing game.
I always find it is worth keeping a decent racing game lying around for those occasions when you want to do a few laps. Why not go pick it up? It won't cost you anything.
Enjoyed this article? Share it!