A couple of days ago, Fantasy Flight Games, gaming powerhouse behind such games as Arkham Horror, Legends of the Five Rings, and others, made a decision to lay off their entire role-playing games department, Fantasy Flight Interactive. All of the employees in the department are allegedly at risk of having to leave the company. We do not know why this layoff has occurred, only that it has been decided.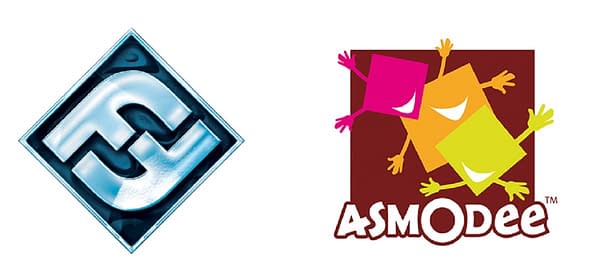 Now, a call to action has been issued via email by the Star Wars: Legends of the Galaxy community. The contents of this email are as follows:
CALL TO ACTION!

Star Wars: Legends of the Galaxy

It is with great sadness that I must report to the community that I have learned Fantasy Flight Games has made the decision to lay off the entire RPG department. While we are unaware of their reasoning for this business decision.

What this means for the Legends of the Galaxy RPG Community? Do not worry the Legends of the Galaxy community is not going anywhere. We will continue to support the RPG line by FFG that we all know and love so much. We will continue to run community events.

However, we believe this means FFG will no longer produce any:

Star Wars Roleplaying Games (Edge of the Empire, Age of Rebellion, Force and Destiny),

Genesys Roleplaying Games,

Realms of Terrinoth RPG,

Legends of the 5 Rings RPG,

Keyforge Secrets of the Crucible RPG,

Android: Shadow of the Beanstalk RPG,

or other roleplaying products by FFG.

I for one strongly believe that the Roleplaying game line created by this team of developers and producers to be one of the very best the Roleplaying Industry has seen for some time.

As a result, I am calling on all Star Wars: Legends of the Galaxy community members to please contact Asmodee North America, the parent company of Fantasy Flight Games and write their customer service department informing them of the tragedy this will cause for the roleplaying community as a whole.

Let them know we support their RPG team and wish for them to reconsider their decision to eliminate the RPG department. Please express how much you love their game line and that you would like them to bring by FFG RPG.

Please be respectful to Asmodee as we are unaware of the influences that made them make this business decision. But please reiterate that the community as a whole stands behind their RPG department.

You may Contact them below:

Asmodee North America

1995 County Road B2 West

Roseville, MN 55113

(651) 639-1905
What do you think? Was this layoff decision by Fantasy Flight Games reasonable? Do you agree with it? Let us know your thoughts!
Enjoyed this article? Share it!