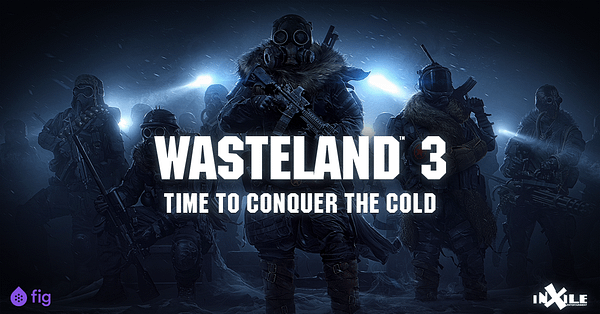 Fig.co, the video game crowdfunding site that allows you to invest in a video game's future sales through Fig Game Shares, announced today that the United States Securities and Exchanges Commission (SEC) has approved Fig Game Shares for Wasteland 3.
Wasteland 3 is one of the first successes for Fig, with it's campaign meeting 113% of its funding goal from 17,707 backers. the game's crowdfunding campaign ended back in November when the game reached it's full campaign goal. Since then, inXile Entertainment has continued to update backers with information as the game progresses in development.
Wasteland 3 is the second game funded on Fig to be supported by Fig Game Shares qualified by the SEC,Psychonauts 2 was the first to gain SEC approval.
The SEC approval of Fig Publishing, Inc's offering statement, backers who registered an interest in investing in Wasteland 3 will now be able to buy their Fig Game Shares.
Following this announcement, Fig has recommended that backers should review the offering circular for Fig Game Shares – WL3 which will be available on Fig's website and the SEC site. Fig will reach out to investors with further details on completing their investments online.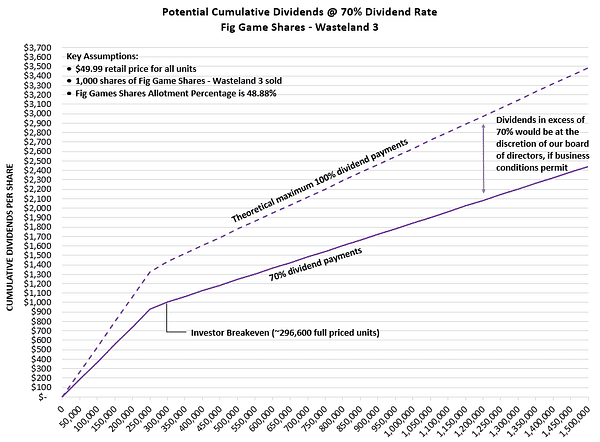 To save you some reading, Fig has created a handy chart showing the estimated lifetime distributions for every $1,000 unit, at various levels of game sales, focusing on the theoretical maximum dividend, and the more typical 70% dividend. If the game does even half as well as Fig expects, this could be a pretty solid investment. However, since Psychonauts 2 is still in development, we have little real-world information on how well the Game Shares will do on the market.
You can check out the Wasteland 3 – A Frosty Reception prototype trailer below. The game's crowdfunding campaign can be found here.
Enjoyed this article? Share it!