Final Fantasy 7 Remake's director Tetsuya Nomura has admitted that the announcement for the game back at E3 2015 was probably a little early.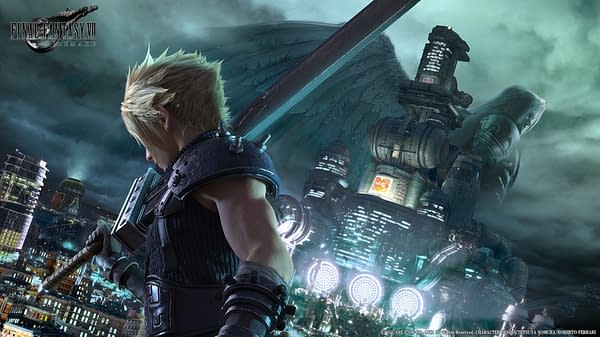 I was in the room when Final Fantasy 7 Remake was announced. It came sandwiched between The Last Guardian's return and the announcement of Shenmue 3. The room pretty wild, with three huge pie in the sky fan favourite requests all coming one after the other. The biggest was undoubtedly the return of Cloud and co. but since that reveal, things about the project have been fairly quiet. We've seen a tiny bit of gameplay, but past that, details about the title have been few and far between.
That does lead to the question of, was the game announced too early? The director of the game, Tetsuya Nomura thinks so. Speaking to Multiplayer (via Kingdom Hearts Insider), Nomura said he was aware that the game hit the public too early, but that their hand was pretty much forced. He said:
I am well aware of the fact that we announced it too early, but even in the industry, word was beginning to spread that we were working on the game, so we just decided not to keep it more secret and officially reveal it.
That makes sense. Rumours had been swirling for a little while before the game was announced (remember the disappointment when they announced the Final Fantasy 7 port for the PlayStation 4 just a few months prior), so it makes sense that Square Enix would get in front of that. Still, it has undoubtedly been agonising for fans who want more, but as stated last week, the game is very much in active development. Hopefully, once Kingdom Hearts 3 lands in January and resources shift, we see the game resurface.
Enjoyed this article? Share it!