"Fortnite" Had A Giant Mech Vs. Kaiju Battle Yesterday
The latest event to strike the battle royale island of Fortnite this month saw a giant mech do battle with a kaiju, because what else is Epic Games going to do? For the past few days, there's been a countdown timer going as a giant cat-shaped mech has been sitting on the coastline waiting for something to happen. Well, a monster came ashore at that moment and tore the place asunder. The two had an amazing five-minute battle that changed the landscape of the island again and left us a giant monster skeleton in the field.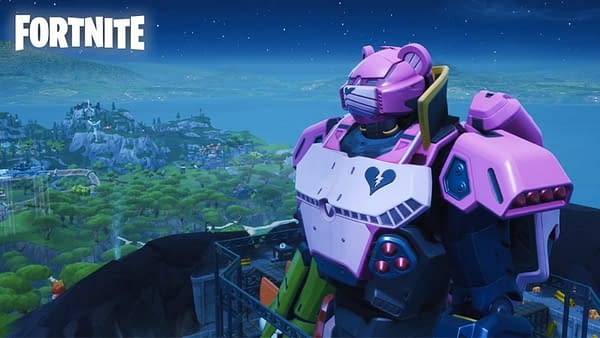 You can watch the entire battle here as this is one of the best videos out there that has zero commentary while they zoomed all around the fight. Hopefully, the Fortnite devs will tell us what the hell it all means.