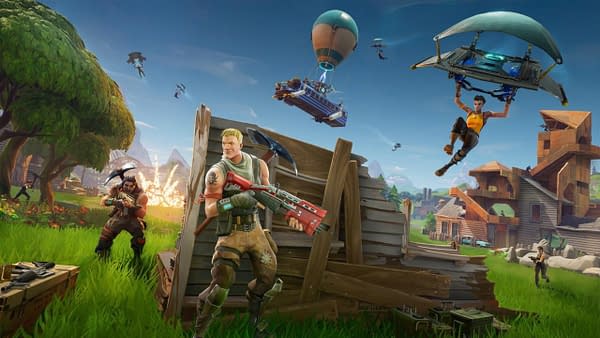 Despite being PUBG's zany cousin/knockoff, Fortnite has gone on to become the most-watched game on Twitch. Part of that is likely down to accessibility and lack of cheaters, as Fortnite is available on more platforms than PUBG, and doesn't have the same cheating problem that has plagued Bluehole's battle royale game since launch. Both of those factors have led to a player drop-off in PUBG, especially on PC.
Fortnite's cartoony graphics also make it a bit more hysterical to watch, strictly from a spectator point of view.
All of these factors, and probably some others that have escaped my notice, have led to a massive swell of Fortnite popularity that has led the game to sit at the top of Twitch's viewership numbers for the last two weeks. The game has been streamed for a total of 5.014 years and 110 days (or 43,925,280 hours according to Game Informer).
That number has been pulled from SullyGnome's analytics chart, which shows the relative popularity of Fortnite to the other most popular games on the streaming site during that time period.
To put that Fortnite streaming number in some context, the current viewership numbers have almost doubled those of PUBG, which has clocked in at 2.517 years and 314 days. Meanwhile, League of Legends and Counter-Strike: Global Offensive remain in second and third place, respectively.
Enjoyed this article? Share it!