You may have forgotten this along the way, but yes, Fortnite has an actual Campaign mode that people still play beyond Battle Royale. The next update, 5.0, will be adding a few things to different parts of the game. An updated reporting system, fixed controls, a few bugs are taken care of, but the big items of note are a new map for the campaign called Canney Valley and the return of Challenge The Horde.
We have the details for the new campaign below, meanwhile, CTH mode basically has you fighting against wave after wave of enemies from the campaign with limited supplies, so it's essentially an endurance test. The rewards have been updated to include "gold, event tickets, and perk materials and the amount awarded has been increased since the last event." The devs didn't put a date on any of these additions, but we'd say expect it sometime in July.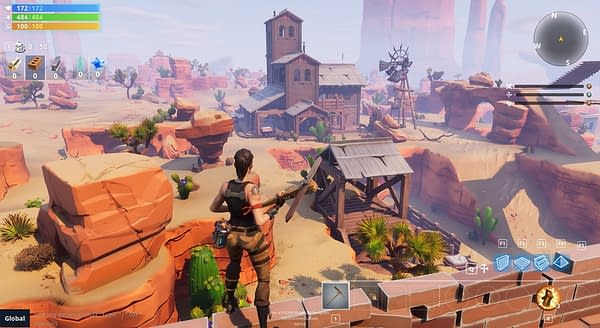 We are happy to announce that the Canny Valley campaign, as well as a new biome, are landing in the near future!

We'll deliver the first act of Canny Valley shortly after v5.0. Canny Valley will take you through the Arid parts of the Fortnite world, with many new and unique places to explore.

The story will answer many questions – was Dr. Vinderman a hero or a villain? What happened to him? Who is "the real Ray", and where is she? What really is the Storm, and why did it happen? You'll also see Lars and his band, "Steel Wool", Dennis, Penny and all the other characters you love, along with iconic locations and enemies.
Enjoyed this article? Share it!