"Funkoverse" Game Series Launched, Expansions Coming
Hey there Funko POP! fans, get ready – there's a new game series coming out for your entertainment!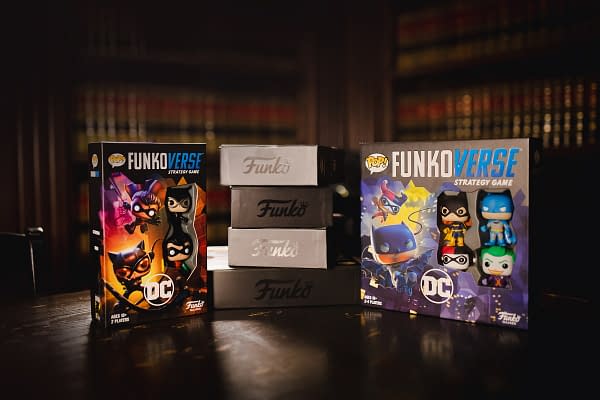 The Funkoverse Strategy Board Game is designed for two-to-four players, at ages ten and up. The core box, which prominently features four POP!-ified character pieces from DC Comics's Batman, also has two basic characters (not shown), two maps ("Gotham City Streets" and "The Joker's Carnival Chaos"), bases for the characters to stay put on, and a whole slew of accessories for use in this light strategy game.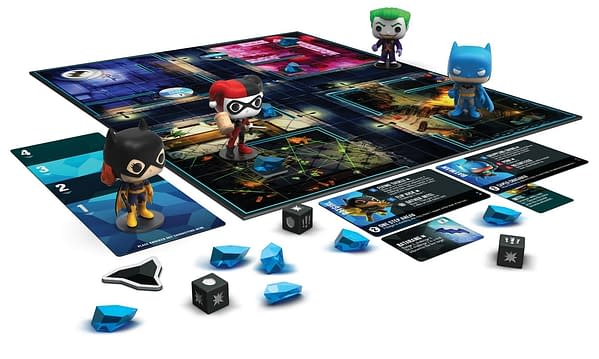 An interesting factor in this release is that this core game can be played as a standalone board game, or alternatively, can be combined with other Funkoverse board games and expansions for maximum fun. For example, the expansion pack for the DC Comics Batman game features two new POP! characters – Catwoman and Robin – and can be added to the core game for even more variance in characters, or…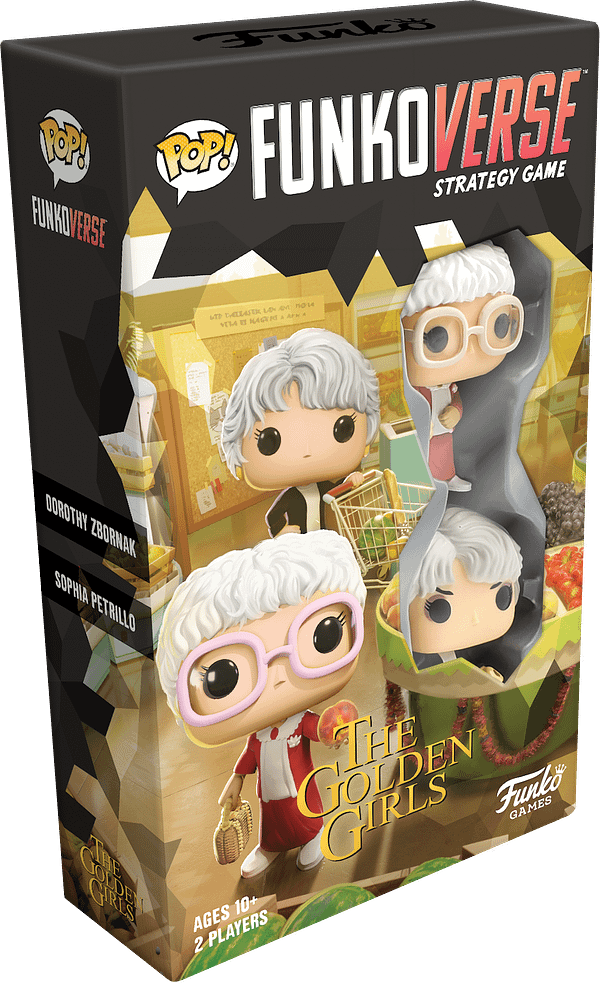 … You could add Blanche or Dorothy (or any Golden Girl) to the game, and fight crime in that way. Yes, that is what I said.
Anyway, a fair few of these expansions are already out alongside the core game, and many more are projected to be on track to release on March 1st of this year. If you're as crazy about Funko POP!s as I know a lot of you likely are, you should get your hands on these games as soon as you can, because I predict that they won't stay on shelves for very long.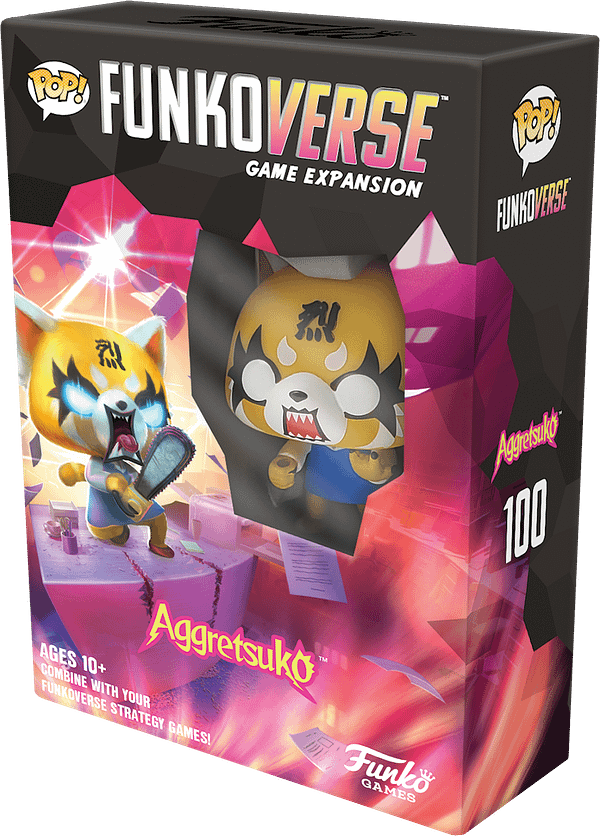 What do you think about this phenomenal collaboration of brands? Do you collect Funko POP! figures? Are you planning on buying the game or any of its many expansions? Let us know your thoughts!