Xbox Game Studios has announced that the Gears 5 versus multiplayer tech test will be open for all Xbox Live Gold members this weekend. The Tech Test will kick off today starting at 10am PDT and run through Monday, July 29th at the same time. Keep in mind that this is just a test and the devs at The Coalition still have work to do on the game, so what you see may not be final. Best of luck to those of you who take part in it this weekend!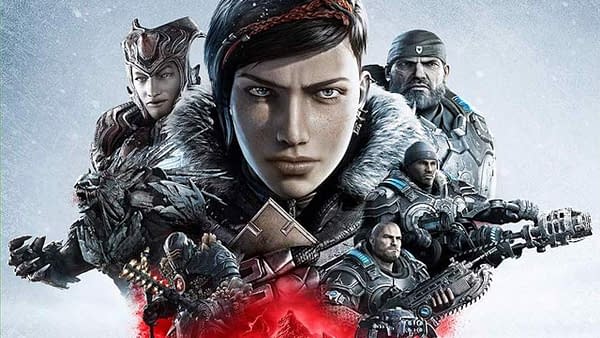 To ensure you're ready for battle, search the Microsoft Store for Gears 5 Tech Test and download to your library. The Tech Test is available for download right now, but servers will be offline until tomorrow at 10 a.m. PDT. As a reminder, online multiplayer will require Xbox Live Gold for Xbox Game Pass for Console members, and you might encounter some queueing as you start to play as the Tech Test is designed to help test servers. The Coalition is committed to making Gears 5 a great online experience for all players and Xbox Game Pass members on launch, and this Tech Test will help.

Players new to the Gears 5 fight can enlist in the Boot Camp training mode and then jump right into Arcade, the new game type designed for over-the-top fun. If you're returning for another round following last week's Tech Test, be sure to check out fan-favorite King of the Hill, the updated competitive game type Escalation and continue your Tour of Duty, a series of challenges that grant rewards. A new reward has also been added – the Wreath Bloodspray, which can be earned by completing one match during the Tech Test from 5:30 – 6:30 pm PDT on Friday, July 26.
Enjoyed this article? Share it!