Posted in: Games, Video Games | Tagged: grand theft auto, grand theft auto 5, Grand Theft Auto V, OpenIV, rockstar games, Take-Two Interactive
---
GTA V Modding Tool OpenIV Is Available For Download Again Despite Take-Two Shut Down Just a few weeks back in June, Take-Two Interactive forced the popular Grand Theft Auto V modding tool, OpenIV, to shut down. Fans were pretty unhappy about that, because of course they were, but it looks like OpenIV is still around despite Take-Two's cease and desist letter.
Kotaku reports that, "Over the weekend, a download button for the software returned to OpenIV's website."
The download button for OpenIV disappeared after Take-Two issued a cease and desist letter to the program's creator, but then on June 23rd, an update to the software was pushed out, alongside a statement from Rockstar Games which read:
After discussions with Take-Two, Take-Two has agreed that it generally will not take legal action against third-party projects involving Rockstar's PC games that are single-player, non-commercial, and respect the intellectual property (IP) rights of third parties.
That seemed to indicate that the mod program would continue to be updated, and would not face legal action. With the return of the download button, Kotaku reached out to OpenIV for comment on the program's future, to which the site simply responded, "The development of OpenIV will be continued soon."
Back when the cease and desist letter was first mailed out, Rockstar Games put out a statement explaining the publisher's decision, saying, "Take-Two's actions were not specifically targeting single player mods. Unfortunately OpenIV enables recent malicious mods that allow harassment of players and interfere with the GTA Online experience for everybody. We are working to figure out how we can continue to support the creative community without negatively impacting our players."
So it seems like, as long as those back doors in OpenIV have been shut – which, given the update and return of the download button, may have already happened – Take-Two has no issue with the program.
Modders will likely appreciate this, but whether this is enough to cool their ire with Take-Two remains to be seen.
---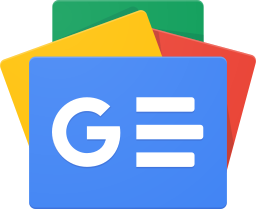 Stay up-to-date and support the site by following Bleeding Cool on Google News today!