Hamilton Has Been Recreated In Animal Crossing: New Horizons
You knew someone was going to do it eventually. Someone has recreated the musical Hamilton inside Animal Crossing: New Horizons. The Lin-Manuel Miranda musical has barely been on Disney+ for a few days and already there's thousands of small little tributes. Including "Weird Al" Yankovic doing his own version of the musical on his YouTube page called "The Hamilton Polka". But when it comes to video games, we knew somewhere down the road, someone would eventually make their own tribute using a game's assets to recreate the musical in some fashion. The first major addition to those efforts came over the weekend as a Rob Heiret of Chipperish Media took to his Twitter account to show off his creation for everyone to enjoy. What he did was render every musical number in the show (all 47 of them) into rendered scenes that show off the song in a single picture.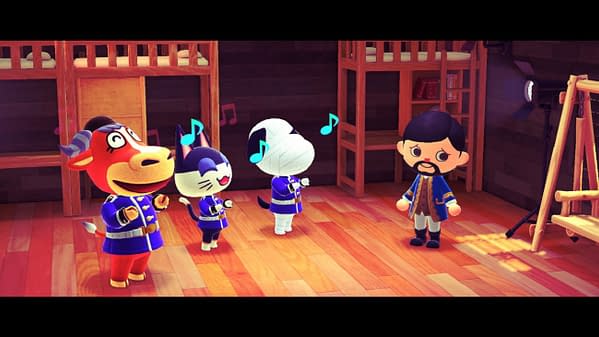 It may not be the full-action version people might be hoping for, but let's be honest, it takes a LONG time to get everything exactly right in Animal Crossing: New Horizons. We're sure someone is working on recreating the musical in a fully animated format, but that's going to be a long way off. For that's its worth, this is actually pretty spectacular, as they've managed to capture the essence of every song in the musical without really compromising a lot. What's more, they managed to pull it off in short order to match almost shot-for-shot what you see on the screen of the film version to what you see he created in the game. If you're a fan of Hamilton or just an Animal Crossing appreciator, we highly recommend taking a few minutes to check out the work Heiret put into making this.