Harry Potter: Wizards Unite Event Review: Burning Day Part 1
The Burning Day Brilliant Event Part One has finished in Harry Potter: Wizards Unite. This event featured content based on the fifth book in J. K. Rowling's beloved series, Harry Potter & the Order of the Phoenix. Let's get into the details to see what worked and what didn't work with this new Brilliant Event.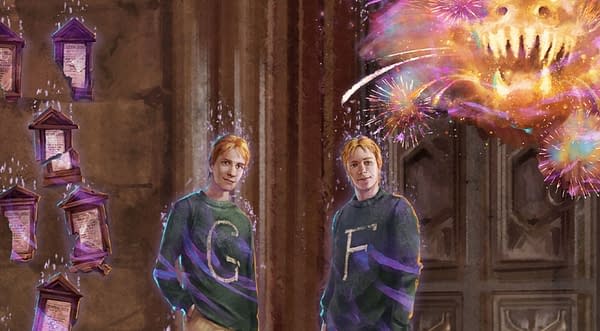 Easy of play: Now, this Brilliant Event was shorter than usual… I think. (See why I think that in the first bullet of the "didn't work" section below.) Niantic did indeed do a good job of making the Special Assignment and even the Bonus Assignments easier to complete. There was a bit too much Wizarding Challenge grinding for my taste, with three different Assignment pages featuring major Challenge-driven tasks, but it was still easier to complete than other recent Brilliant Events.
Artwork: It must be said again that the Brilliant Event graphics remain fun and stunning, and the Registry is fun to complete. The narrative was more of a build than a payoff this time, which is understandable considering how much has been happening, so without any super compelling reveals, I still felt quite satisfied by the puzzle-building aspect of the game.
What didn't work in this Harry Potter: Wizards Unite event
Communication: Niantic has been particularly bad with communication with this game's playerbase recently. This time around, information regarding the event was posted to the blog quite late. The event's announcement also includes information regarding its length that conflicted with the time remaining counter on the in-game event graphic. This made progressing a bit confusing.
Challenge-heavy: As I mentioned previously, the Special Assignment and Bonus Assignment focused quite heavily on Wizarding Challenges. This is not a big deal but indeed led to some tedious, chore-like gameplay during the tail end of the event.
Overall
When all is said and done, this was a middling to good Brilliant Event from Harry Potter: Wizards Unite. While it wasn't an outright blast due to some tedious task-planning, it also wasn't nearly impossible to finish as some other recent events.