Have No Fear, Don't Starve: Hamlet Does Not Involve Shakespeare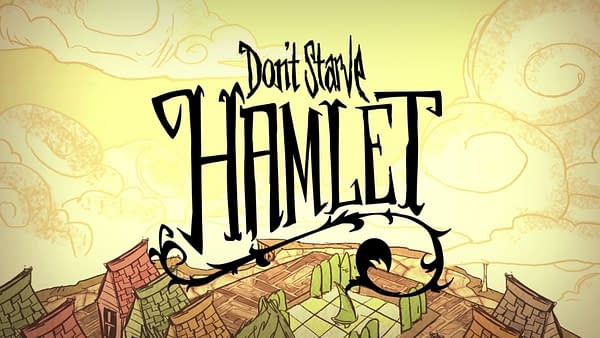 The latest expansion for Don't Starve is called Hamlet, but before you panic, Klei has not made a Shakespeare adaptation DLC for their survival game just yet.
The DLC description reads:
In Don't Starve: Hamlet, Wilson discovers a lost town of aristocratic Pigmen nestled within a foreboding tropical jungle. Reacquaint to city life with pig shops, houses, new items, biomes and more, or delve into the ancient pig ruins and try your hand at treasure hunting in this new single player expansion.
If you don't know it, Don't Starve is an uncompromising wilderness survival game full of science and magic. Players enter a strange and unexplored world full of strange creatures, dangers, and surprises. Gather resources to craft items and structures that match your survival style.
Additionally, Klei announced the minimum PC specs required to run Don't Starve: Hamlet.
OS:Windows XP/Vista/Windows 7/Windows 8
Processor:1.7+ GHz or better
Memory:1+ gigs of RAM GB RAM
Graphics:Radeon HD5450 or better; 256 MB or higher
DirectX®:9.0c
Hard Drive:500 MB HD space
Sound:100% DirectX9.0c compatible sound card and drivers
Don't Starve: Hamlet will be out December 2018. You can find more information on the game here.
You can check it out below.