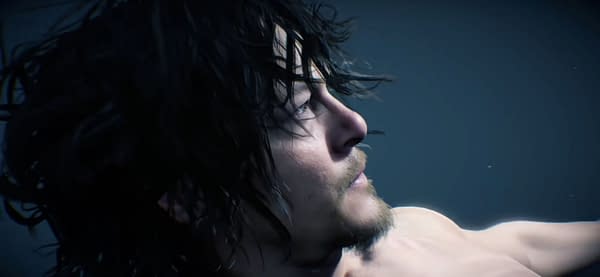 In a recent interview with Japanese magazine Dengeki Playstation (found by Ryokutya2089 and translated by Siliconera), video game auteur Hideo Kojima bragged about his speed on developing Death Stranding. Which, given Kojima's previous rate at developing games, is a bit of a surprise.
Specifically, Kojima told Dengeki Playstation:
"Things are going smoothly enough to the point Sony Interactive Entertainment said, 'We've never seen a game be made at such as fast pace,' about Death Stranding's development. We plan to announce something that will surprise everyone in 2018."
So not only does it seem like we'll be getting Death Stranding earlier than expected (most assumed the game would be in development hell for the better half of a decade), but that Kojima seems to work quite a bit faster now that he's no longer working under a major publisher.
The most recent trailer for Death Stranding came during The Game Awards earlier this month and was an eight-minute-long epic more so than a game trailer. Our own Patrick Dane called it "the most Kojima-ass Kojima game ever made," which is both a stunning description of the trailer and a fact. The game does not have a release window just yet, but we might be getting one soon. That said, we still don't quite know what exactly Death Stranding is about, but that hasn't stopped us from enjoying a Kojima game before, and I doubt Death Stranding will be the exception.
Enjoyed this article? Share it!