Hitman 2 Receives a Roadmap For June 2019 Content
Hitman 2 is about to get a ton of content in June 2019 as IO Interactive has released a complete roadmap for all the cool and silly things to come. You can check out the full list of the updates coming here, but the short version is there will be new editions every few days starting with the Muffin Man challenge to unlock three blueberry muffins for your weaponry. Next is the Legacy Elusive Target in The Deceivers, some Featured Contracts, a couple of Escelation Contracts, and then the Golden Handshake additions, which we have for you below. Overall, that's one busy month for a hitman. Good luck 47!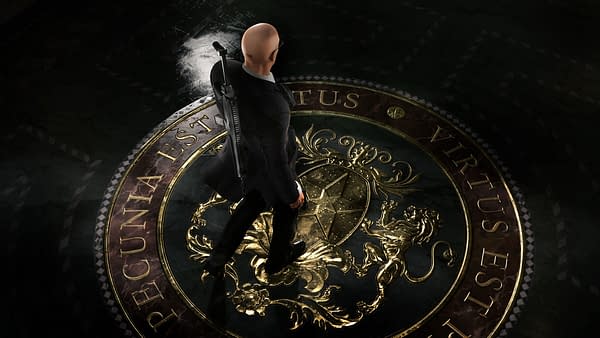 June 25 / New Location (Expansion Pass)

June is an exciting month for owners of the Hitman 2 Expansion Pass (and Expansion Pack 1) because a brand new sandbox location is coming their way. 'The Bank' will include a new campaign mission titled 'Golden Handshake' and takes Agent 47 to an investment bank in the United States. Expect new gameplay opportunities, new challenges to earn location mastery and new unlocks that will change the way you play. We will be revealing more about this location throughout the month and leading up to the release on June 25! Keep your eyes peeled!

June 25 / Special Assignments

Special Assignments are a different type of mission for Hitman 2 that are exclusive to the Expansion Pass. These missions task Agent 47 with taking down a target of interest in an existing location. The first two Special Assignments are in Mumbai and Santa Fortuna with a new target and set of challenges to complete. Embrace of the Serpent and Illusions of Grandeur take place at different time of day compared to their location's main mission and some elements of the location have been changed to support the gameplay for each mission. Contracts Mode is not enabled for Special Assignments as we feel the main missions offer equal variety and opportunity for Contract creation. Special Assignments are included in the Expansion Pass or Expansion Pack 1 and more Special Assignments will be released as part of the Expansion Pass later this year.