Fantasy Flight Games released Star Wars: Legion early in the second quarter, and while the game is fun to play, I personally found that there was something a little off about it; for a game with a lot of front-line troops to deploy, every game I played came down to Darth Vader facing off against Luke in yet another exercise in dysfunctional family dynamics. Legion needed something to allow players to field figures in the non-God-Hammer category of characters and troops. Adding Leia, Han, and Boba Fett expansions helped, but I want the rank and file troops to scrap with a little less recognizable leaders in the mix. Luckily, Fantasy Flight is adding a few expansions that fit that bill!
First up, and coming really soon to your local game store, are specialists expansions that will allow you to have command options in your armies that are a little less expensive points costs wise, and more generic. This is really great news for those of us that want to see what a typical Star Wars battle looks like without the big heroes from the franchise. There will be a Specialists pack for both the Empire and the Rebellion, and both look fantastic: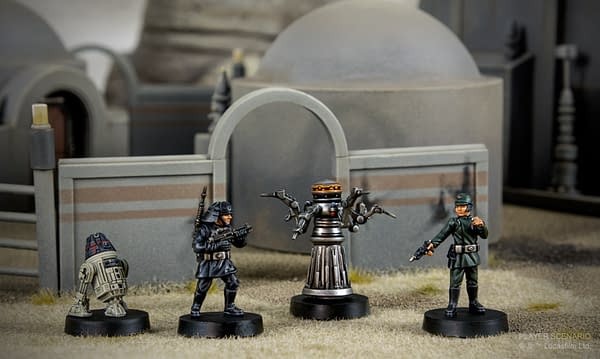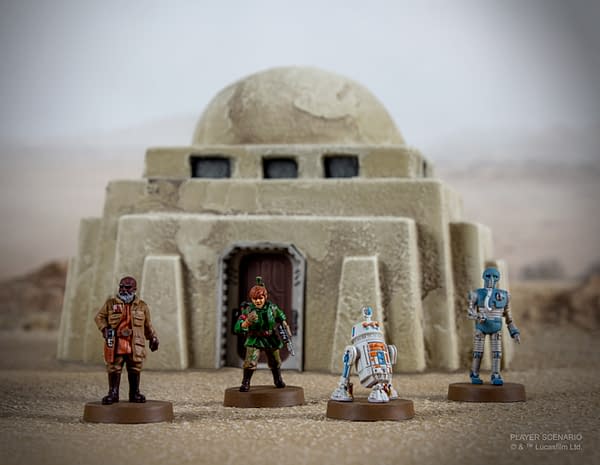 Next up comes a few new releases for Rebel armies: Jyn Erso, and a pack of Rebel Pathfinders. Jyn's a unique character in the Star Wars universe in that we really haven't had every single aspect of her life laid out for us in the lore; she's a fairly blank slate, and seeing her on the table-top won't make me want to just focus on the named characters. The figure will be packed on her own and comes with all the cards and ephemera you need to field her in your Legion army.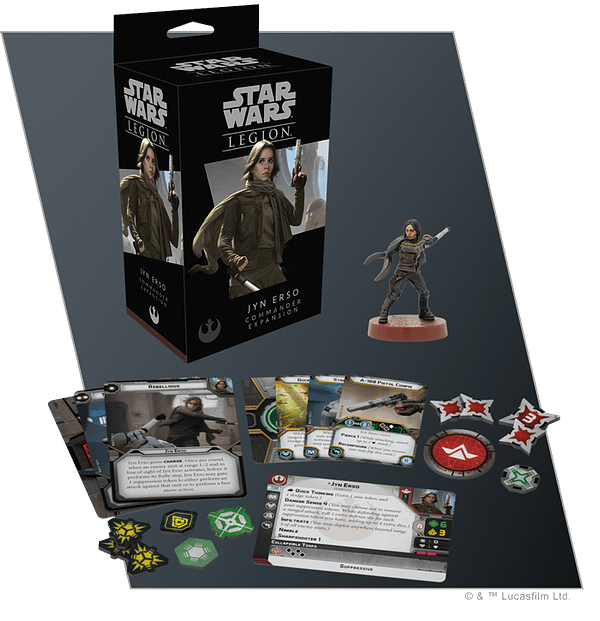 Shipping at roughly the same time as Jyn Erso is the Rebel Pathfinder expansion, which brings a lot of the cool background characters from the Battle of Scarif to life! Just seeing Bistan and Pao secures this pack as a must buy for me!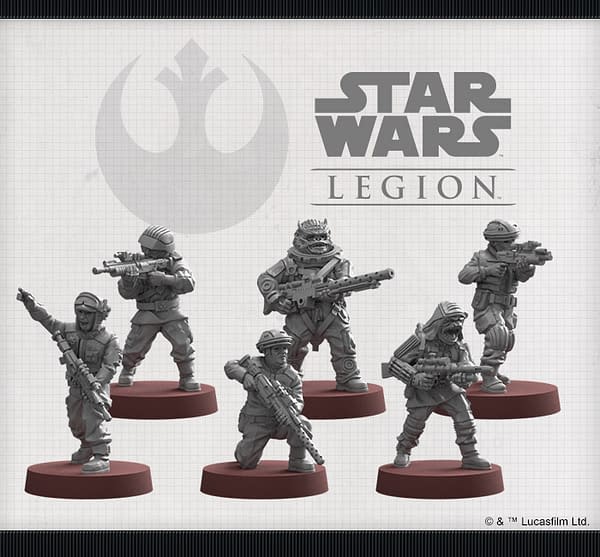 All four of these expansions for Star Wars: Legion are available for pre-order from your local game store now!
Enjoyed this article? Share it!