505 Games has released Indivisible's entire opening theme on YouTube ahead of the game's October 8th launch. The opening was animated by Studio Trigger and Titmouse Inc. with the music provided by Indivisible's composer, Hiroki Kikuta. Studio Trigger's Yoh Yoshinari, who created and directed the anime Little Witch Academia, directed Indivisible's opening sequence. Yoshinari also assisted with character designs for the opening.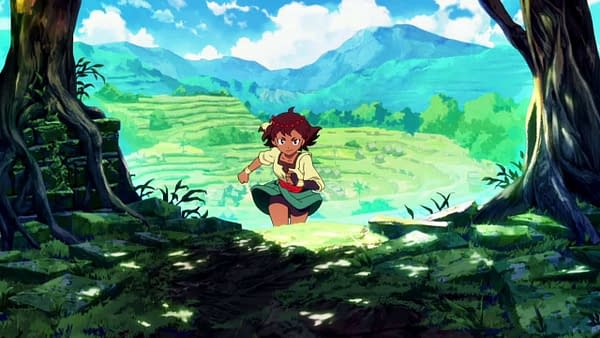 Studio Trigger has been the creative team behind a few very well received anime released in the last decade like Kill La Kill, Space Patrol Luluco, Kiznaiver, and Promare. They've also animated other video game openings, like the one for Shantae 5.
Indivisible's anime opening has been hotly anticipated by fans of the game for a long time. The idea of an opening animated by Studio Trigger and Titmouse began as a stretch goal during the game's 2015 Indiegogo campaign. 505 Studios later released a 30-second snippet from the opening three years later, in Summer 2018. Excitement for the opening culminated in the opening that released today.
Indivisible will release for PS4, Xbox One, and PC on October 8. It's expected to launch on Nintendo Switch sometime later in 2019.
Enjoyed this article? Share it!