Jackbox Games have introduced their second new game coming to Jackbox Party Pack 6 this year in the form of "Push The Button". We have the full description of the game below, but the shorthand version is that this is a game for 4-10 players where you try to find the alien. You get asked a question that can lead to hilarious results and a lot of yelling, but you're on a timer to determine who the alien might be. Enjoy the trailer below as Jackbox Party Pack 6 will be out sometime in 2019.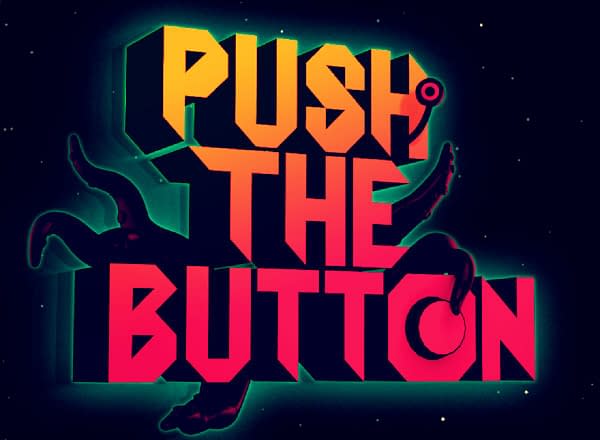 In Push The Button, you and your friends are minding your own business, just flying through space when suddenly, you discover that your ship has been infiltrated by shape-shifting aliens! The aliens have one goal: take over your ship at any cost.

Fortunately, your helpful AI guide has found a way to (hopefully) detect the aliens; a series of tests that require humans to write or draw responses to challenging prompts or defend their answers to divisive questions.

How does this help you find the aliens? Simple. Take the Drawing Test for example: Humans would receive the prompt "draw a couple in love" while aliens would receive the prompt "draw an elderly couple." As a result, the drawings will be close but not the same to raise suspicion.

Once you think you've figured out who the aliens are, you can PUSH THE BUTTON, which will you allow you to shove the suspected aliens into an airlock and shoot them into the cold void of space.

Sounds easy, right? Oh wait. We forgot to mention the timer. You have to do all of this before the timer runs out or the aliens win. I bet that shut you up. Or knowing the internet, it didn't.
Enjoyed this article? Share it!