Karl-Anthony Towns Will Play Hype Battle At Call Of Duty League Launch
We're slowly getting the details of what Activision Blizzard has in store for Call Of Duty League's launch weekend, including celebrity cameos. This week, Karl-Anthony Towns confirmed he will be a part of the event in a special Hype Battle against yet-to-be-confirmed opponents and teammates. The battle will take place on Sunday, January 26th in Minneapolis as part of the inaugural events to promote the league.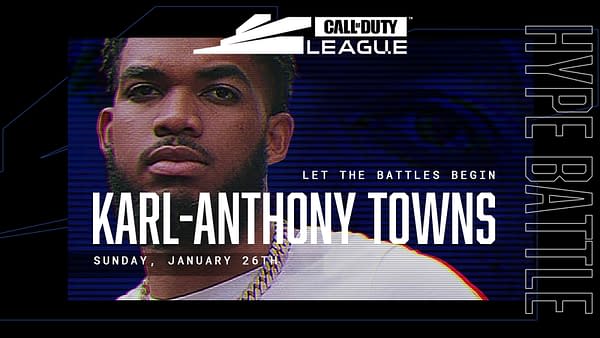 According to the info we have, the Hype Battle will pits celebs against each other on the main stage in live 2-v-2 Gunfight battle from Call of Duty: Modern Warfare. The Call Of Duty league has officially posted a ticket link for those who wish to see the celebrity fight in action. As you may recall, Towns won the Call Of Duty: Modern Warfare Celebrity PRO-AM last year with pro-player Scrump, so he's already got a bit of an edge on whoever he takes on. At least, competition-wise. We'll see who he ends up facing as we're less than two weeks away from the event.