Koei Tecmo has released a new trailer detailing all the changes coming to Attack on Titan 2 when the Final Battle expansion releases on July 5, 2019. Attack on Titan 2: Final Battle follows the third season of the anime, including Part 1 and Part 2, in its new Character Episode mode.
Players can relive the Scout Regiment's fight against the titans and the Anti-Personnel Control Squad, led by Kenny Ackerman in several new Character Episode missions. They'll be able to relive the narrative from three points of view: the Scout Regiment, 104th Cadets, and the Warriors, focusing on Reiner, Bertholdt, and Zeke. They'll also get to experience extra plot points not featured in the show, so they'll have greater context on what the characters were doing behind the scenes. All the new content episodes were approved by Kodansha, so they're officially canon.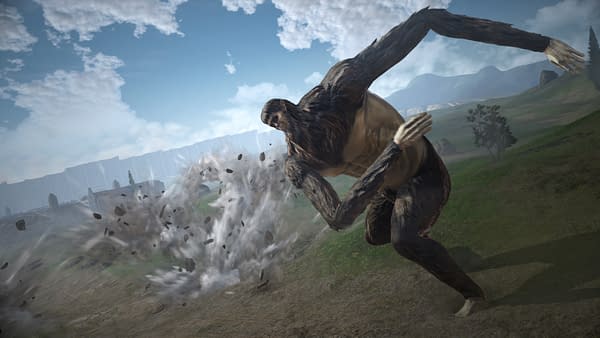 Fans can pre-order the expansion now for some bonus content. Players who purchase Attack on Titan 2: Final Battle during the first month of launch will recieve the "Queen of Historia" costume for Christa; "Young Male Coat" for Kenny; "Plain Clothes (Underground City)" for Levi; and "One-piece Dress" costume for Mikasa.
PlayStation 4 players will also receive early access to playable characters Kenny and Zeke when purchasing within the first month, while Xbox One players that pre-order the game ahead of launch will be able to unlock these two characters early for their roster.
Pre-orders on Nintendo Switch will also begin in the coming weeks.
You can check out the new trailer for 
Attack on Titan II: Final Battle
below. You can also check out our
hands-on preview coverage
, if you want to know what it feels and looks like to use some of the new weapons.
Enjoyed this article? Share it!