Konami Unveil Their Latest Sports Title For the Switch: Hyper Sports R
Konami had a secret project for the press at E3 this year that we didn't know about until we walked in the room and saw Hyper Sports R. This isn't your standard track and field type game as the events use the switch joy-cons to make things happen. So, for example, in the running event we got to try in the demo, you have to hold both controllers in each hand and swing them back and forth at your sides as if you were running to gain speed and run faster. For each event, you pick an athlete who you feel will do the best job. Some have better attributes than others in different fields, so it's up to you to determine who is best for what situation.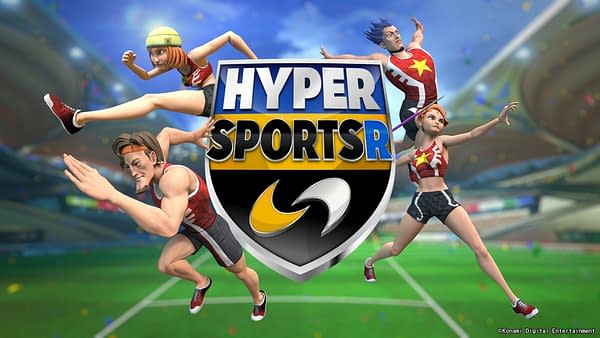 There were only a couple of games available for us to try out, which included the long jump and the javelin. We discovered that while a lot of the games have the same mechanics, they use different forms of those mechanics to achieve what you need to do. I'm happy to say I got one of the records for the long jump (or so I was told before leaving). They also had a video showing off the volleyball section for up to four players, but we sadly couldn't try it. Hyper Sports R looks like it will be a hit for Konami when it comes to being a party game with a workout. I could see myself trying this out for fun, and with friends over a couple drinks.