"Leave The Gun, Take The Cannoli" Control Your Own Mafia Family In The Godfather: A New Don
It's finally happened…now you can know what it feels like to be Don with IDW's new game The Godfather: A New Don. Designed by Jay Cormier and Sen-Foong Lim (Orphan Black, Belfort), The Godfather: A New Don is a game for 3-6 players that sees each player taking control of one of the major mafia families, each trying to assert their power in the streets of 1950's New York in hopes of taking the reigns as the new kingpin of the criminal world. The game is playable in approximately 45 minutes.
Sen-Foong Lim talked about the game by saying:
"We've come up with a special blend of strategy and negotiation mixed with just the right amount of luck to capture the feeling of the crime families vying for control of New York. I really enjoyed tying the facets of the film into the game's mechanisms." I like the idea of the game having dice mechanics. After a few years of playing many different table top games, I feel like it's a more exciting way to enhance gameplay. The Godfather: A New Don is an area control board game with unique dice mechanics. Each round players will roll their individual pools of dice and decide what area of the city they'll want to focus on trying to capture. Meanwhile, the current Don will be able to make players an offer they can't refuse and steal dice from their limited supply.
As a major fan of The Godfather movies, (the first and the second,) I can't wait to play this game. The Godfather: A New Don is set to release this Summer. Don't forget to have this playing in the background while you play…
---
---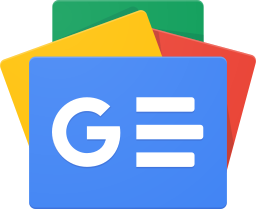 Stay up-to-date and support the site by following Bleeding Cool on Google News today!