Are you ready to marvel (heh) at the latest expansions for Legendary: A Marvel Deckbuilding Game? We at Bleeding Cool sure are!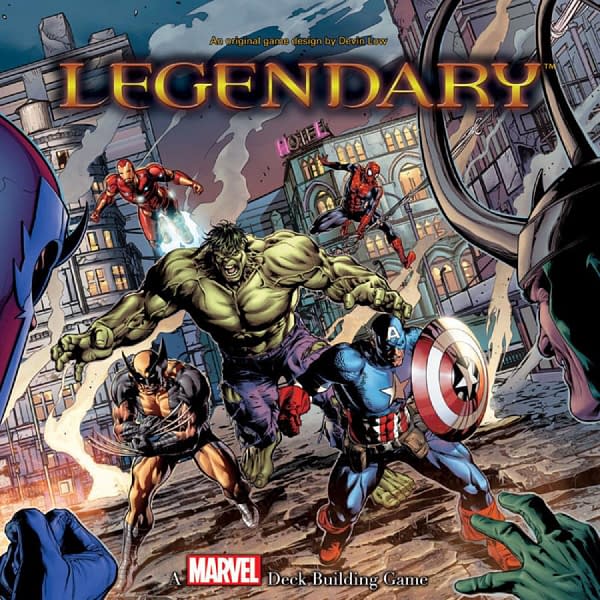 Designed by Devin Low, Upper Deck's card game Legendary is coming out with two new expansions: Heroes of Asgard, and Webheads, for their VS System (itself originally designed by Danny Mandel and Ben Cichoski).
From their respective release blurbs: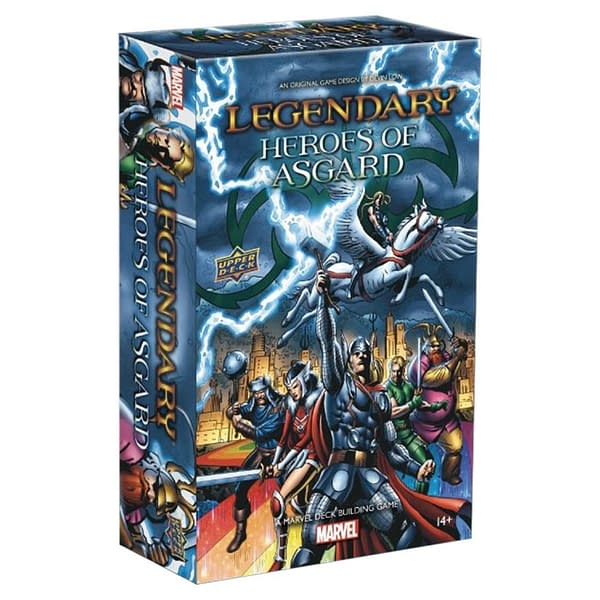 Asgard, home of the Asgardians and one of the Nine Realms is facing an ancient and awakening threat! A vengeful and nefarious mastermind, Hela, wants the throne for herself! Battling alongside Thor are some of Asgard's greatest champions! Defeating Hela will be no easy task. They will need all their strength as well as some mighty artifacts. Will you prove yourself worthy and harness the power of Thor's mighty hammer, Mjolnir or the trusty axe, Stormbreaker? Add this set full of valiant heroes to your Legendary experience!
Heroes of Asgard contains 100 cards and a rulebook. It will retail at $19.99.
As for Webheads: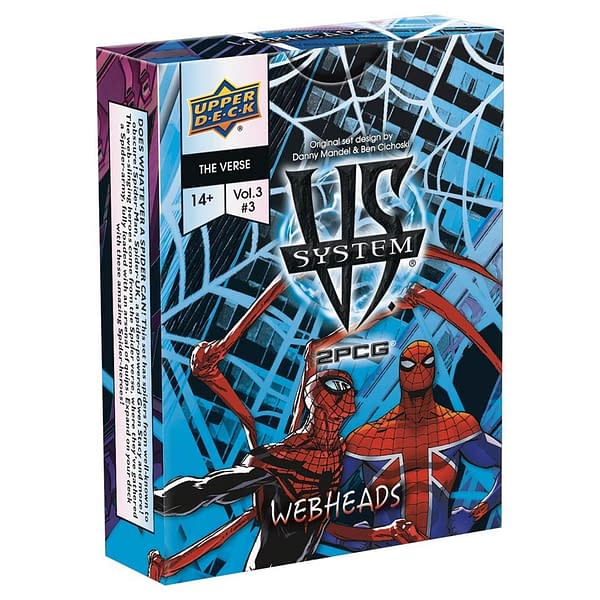 DOES WHATEVER A SPIDER CAN! This set has spiders from well-known to obscure! Superior Spider-Man, Spider-UK, a spider-powered Gwen Stacy and more! The web-slinging heroes come from across the Spider verse, where they've gathered a Spider-army, fully loaded with an arsenal of quips and thwips to expand on your deck with these amazing Spider-heroes!
Webheads will contain 55 cards and a rulebook. This release will retail for $14.99.
What are your thoughts on this news? Are you excited about this pair of Marvel card game releases? Are you a fan of Marvel's card games, or are you more a fan of games like Yu-Gi-Oh! or Magic: The Gathering? If you are a fan of either Legendary or VS System, how would you describe its gameplay to other potential players? Let us know what you think!
Enjoyed this article? Share it!