LEGO The Incredibles Looks Like it is Happening Thanks to Retail Leak
LEGO The Incredibles has seemingly been leaked a little early, as promotion material has been spotted in retail spaces. The Incredibles are back this year after a short 14-year absence, showing that you can always try to return back to a good idea, no matter the absence. The original is still beloved to this day, so I have no doubt the sequel will become a huge deal. And as is the case with most things that are huge deals at the cinema, it looks like we are getting a TT LEGO game to go along with it.
Rumours of a LEGO The Incredibles game had been swirling for a little while, but it was unclear if the trigger would be being pulled on the title. However, now it seems we have some pretty solid proof it is on the way. As reported by TheBrickFan (via ResetEra), this promotional art for the game has supposedly been spotted at Walmart a little early. The poster doesn't have a date, but one would assume it's coming this year to land alongside the film. On top of that, these games don't tend to have long promotional campaigns. Here is the poster: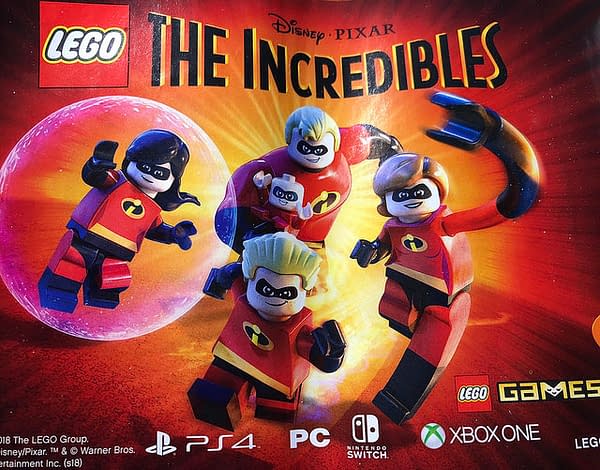 Now, of course, this isn't confirmed. It could be an elaborate fake, but it looks pretty solid by my eye. This wouldn't all that surprising either. While the LEGO games have a recent history of adapting live action movies, The Incredibles 2 is undoubtedly bound to cause a lot of buzz when it lands. The poster says that the game would be coming to PlayStation 4, PC (Steam), Nintendo Switch, and Xbox One. We'll keep you updated.