Let It Die Hits 2 Million Downloads
GungHo Online Entertainment America and Grasshopper Manufacture announced today that their free-to-play survival action game Let It Die has surpassed 2 million downloads on PlayStation 4 in North America, Europe, and Japan.
Let It Die is a rather oddball game, but I've been fond of it since I played it at E3 last year. It's a "dark and gritty" game that makes fun of itself for being "dark and gritty" which is the sort of thing I can absolutely appreciate. The game has gone through so many changes since it was originally being developed as Lily Bergamo, but the end result is something rather unique. If you haven't played it yet, you can check out the teaser trailer from last April, and then go ahead and download it for free on PS4. And then let me know if you hate it, I'll take full blame.
To celebrate the success, players who log in to Let It Die on 2/16-2/23 will receive one free Death Metal (in-game currency) to help ascend the "treacherous and deadly Tower of Barbs." There will also be R&D rewards for players who bring weapon blueprints and appropriate resources to Chokufunsha in the Waiting Room. Players will also get triple the Premium Decal rates when players make purchases at the Mushroom Club.
Granted, I don't recommend that last one, but you do you guys. I'll sit here and try not to judge and I teak down zombies with a slow, clumsy battle axe just because I can.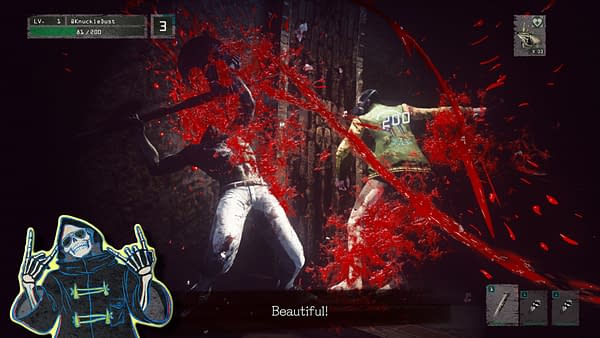 Also plugged was Kevin Smith's Lets Play video for Let It Die which you can watch below.