Life is Strange Developers Announce Captain Spirit at E3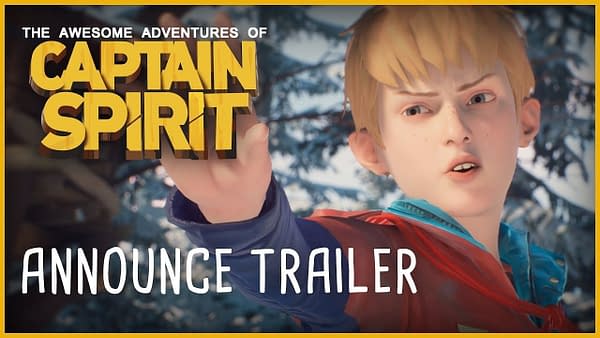 DONTNOD Entertainment and Square Enix have announced a new game set in the universe of Life is Strange, called The Awesome Adventures of Captain Spirit. The game is something of a spin-off to Life is Strange, but not in a direct way. After all, Captain Spirit's protagonist Chris was never seen in the previous Life is Strange games.
Essentially, the game puts you in control of a 10 year-old boy who dreams that he is a superhero, and then becomes as extraordinary as he always wanted to be.
You can check out the announcement trailer below.
The Awesome Adventures of Captain Spirit will release for FREE on June 26 on Xbox One, PlayStation 4 and PC (Steam).

Get it here: https://goo.gl/FKWUmq

In The Awesome Adventures of Captain Spirit, you play as Chris, an ordinary 10-year old boy who dreams of being a superhero. Chris has a big imagination that will take him on all sorts of adventures, but on this particular Saturday something truly extraordinary will happen to him… This stand-alone adventure that will also give you a glimpse into what the brand-new story and characters of Life is Strange 2 will be… but only if you're clever enough to piece the clues together!

Find out more on our blog: https://sqex.link/CaptainSpiritBlog

Music Tracks used in this trailer:

– "Death with dignity" by Sufjan Stevens

– "May Weather'" by John Francis