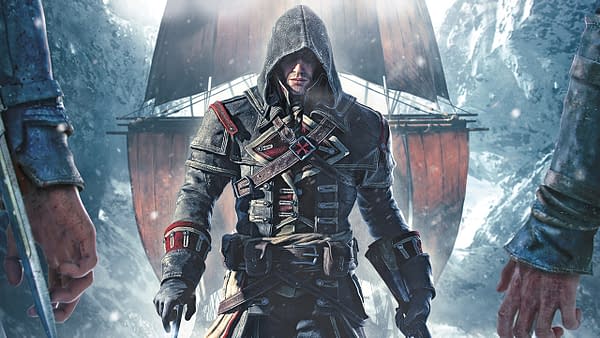 Assassin's Creed Rogue, perhaps along with Assassin's Creed Liberation, feels like one of the most underappreciated games in the series. It's no wonder why either. Ubisoft pushed the game out alongside Assassin's Creed Unity so that there would be one title still on the Xbox 360 and PlayStation 3, while still giving all the limelight to the title on the Xbox One and PlayStation 4. By most counts though, Assassin's Creed Rogue was a decent entry into the franchise.
If these Italian shop listings are to be believed, it seems the games time for some love may have finally come. Caught by Access the Animus (via VG24/7), ePrice, ReluxShop, and Webster are all accepting pre-orders for a PlayStation 4 and Xbox One version of the game set for April 2, 2018. Now this could be a listing mistake, but more often than not these listings are usually good signs that something is on the way, especially if across three different outlets.
We will have to wait for confirmation on this, but I say this looks likely bar a large error in the Italian shop side.
Enjoyed this article? Share it!