Magic: The Gathering Releasing Secret Lair: Godzilla Lands
Magic: The Gathering players and fans of the Godzilla, rejoice once more! Wizards Of The Coast has announced the release of a new Secret Lair drop series: Godzilla Lands, and we here at Bleeding Cool couldn't be more excited to write about this!
Each of the five land cards in this release is a basic land that depicts Godzilla either in his natural habitat or squaring off against a famous adversary. The Plains card depicts Godzilla traveling with Mothra (and if you look closely in the foreground, you may be able to spot the Mothra Twins, two characters pivotal to Mothra's story). The Island depicts Godzilla wading through tropical waters. The Swamp shows Godzilla about to face Hedorah, a monster borne of sludge and sheer toxicity (note that Hedorah did not feature in the Godzilla Series for Ikoria: Lair of Behemoths). The Mountain card shows Godzilla about to fight Rodan, and the Forest shows Godzilla crashing through the underbrush of a tropical jungle.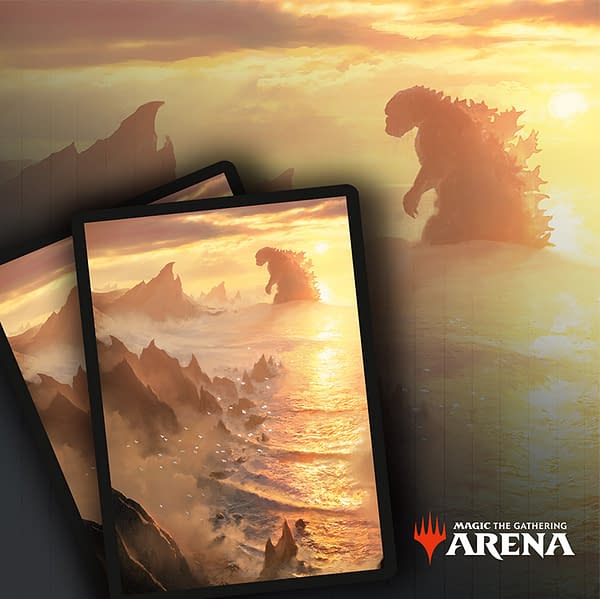 What's more, if you buy this Secret Lair drop, not only will it come with these five basic lands, but it will also include a code to get ahold of a sleeve featuring the Island art on Magic: The Gathering: Arena. The Secret Lair: Godzilla Lands drop series is only going to last for 24 hours as all of these Secret Lair drops do, and will begin on May 7th, beginning at 9AM, Pacific Time (that's 12 Noon, Eastern Time for those of you looking for that information). Of note also, Secret Lairs have been expanded to be able to ship to these following countries for the first time: Bosnia and Herzegovina, Estonia, Iceland, Latvia, Lichtenstein, Lithuania, North Macedonia, Romania, and Serbia.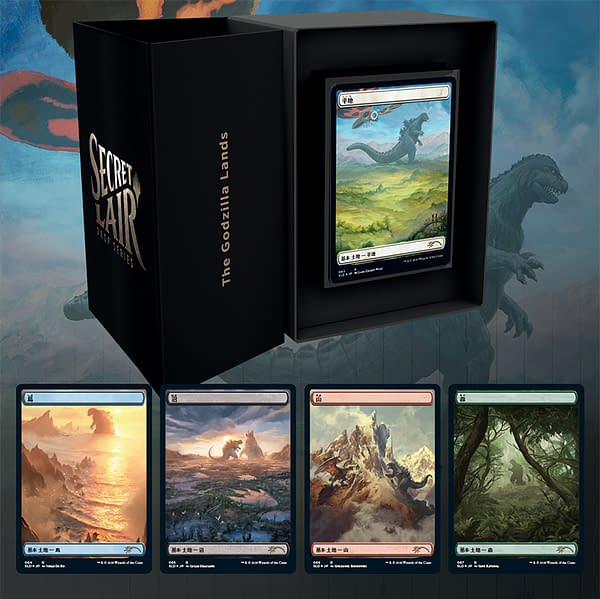 What do you think of this new drop series for Magic: The Gathering? Is it fun? Is it worth your money? Let us know what your thoughts are in the comment section below!